The Financial Conduct Authority (FCA) is one of two major bodies that regulates insurers and the wider financial sector. They establish and enforce stringent regulations that anyone who wants to sell, arrange, or advise on insurance must meet.
Part of these regulations are a set of threshold conditions. In this post we'll explain what the FCA threshold conditions for insurers are, and how they work.
FCA Threshold Conditions for Insurers – A Brief Introduction
The FCA's threshold conditions are designed to create a culture of safety and integrity in regulated insurance firms. They intend to secure protection for policyholders while promoting good practice in the wider UK financial system. This includes encouraging effective competition to allow for consumers to benefit from a wider choice of products and better value for money.
Think of the threshold conditions as a set of minimum conduct and operational standards for insurers to meet. They're called "threshold conditions" because anything lower than these standards is unacceptable. Firms must meet the FCA's threshold conditions at authorisation, and they must continue to meet the conditions on an ongoing basis.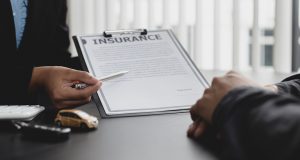 What Are the FCA Threshold Conditions for Insurers?
Effective Supervision – Firms must be capable of being effectively supervised by the FCA. This might mean ensuring that appropriate reporting systems are in place to allow for the FCA to effectively monitor the firm's activities.
Appropriate Non-Financial Resources. Any non-financial resources the firm holds must be appropriate in relation to the regulated activities the firm wishes to carry out. The resources must also be in line with the FCA's operational objectives.
Location of Office – If the firm is incorporated in the UK, then its head office must be located in the UK.
Suitability – The firm must be "fit and proper". This means the management must have the skills and experience to act with appropriate integrity. The firm must also have policies and procedures in place for effectively managing any potential conflicts of interest.
Business Model – The firm's business model is appropriate for the regulated activities it seeks to carry on. The threshold conditions also stipulate that the firm's business model must not pose a risk to the FCA's objectives.
You can read a full guide to the FCA threshold conditions, with a lot of clarification and certain exceptions, in the FCA handbook.
What Insurance Brokers Need to Know About the FCA
You'll find many guides on our site to help you better understand how the FCA and other bodies regulate insurers and the wider financial sector:
Further Support For Your Business
As an MGA, we offer bespoke insurance software solutions for insurance companies of all sizes. Our software as service (SAAS) can include both tailored brokerage and end-to-end fulfilment solutions.
Find out how our award-winning SAAS makes life easier for insurers, brokers, MGAs, agents and program providers.
If you have any questions, or you'd like to discuss your options, you can contact the Tapoly team at info@tapoly.com, call our info line on +44(0)207 846 0180, or use the chat box on our website.