The Financial Conduct Authority (FCA) regulates financial service firms and financial markets in the UK. An appointed representative (AR) is an individual or firm who can act as an agent for any firm directly authorised by the FCA.
The AR enters into a written contract with the firm, which is known in this relationship as an AR principal. The firm takes full responsibility for ensuring that all of their activities, and all of the AR's activities, comply with the relevant FCA rules for their industry. This means that the AR does not, themselves, need to apply for FCA authorisation.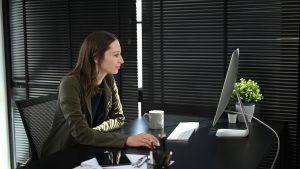 What Are The Responsibilities of an Appointed Representative?
Though an AR does not need to report directly to the FCA, they still have certain regulatory responsibilities. ARs must:
Understand and comply with any of the regulatory requirements applied to their AR principal.
Give the principal full access to all of their records, so as to demonstrate that they're conducting all of their activities to the required standards. Principals may also perform regular checks to ensure their ARs remain financially stable and competent throughout their working relationship.
Ensure their products meet customer needs in line with FCA "Treating Customers Fairly" stipulations. This means they have a duty to provide clarity and transparency throughout the sales process, and there should be no barriers for customers to change their product, make claims, make complaints, or switch providers.
How To Become An Appointed Representative
Usually, ARs make formal applications to potential AR principals with whom they wish to work. As part of their application, they'll provide an overview of their business model.
This will include a detailed business plan, an outline of their expertise and competence, and whatever financial statements are necessary. The principal may also request to see evidence of an adequate professional indemnity insurance policy.
The potential AR principal will then carry out some due diligence checks, including a number of risk assessments, and a review of the regulated activities the AR will be carrying out.
Once the AR and the AR principal reach an agreement, the AR principal will make a formal application to the FCA. The FCA will then consider the authorisation as they do any other application.
Benefits of Becoming an Appointed Representative
Though ARs must operate within FCA regulations, they do not need to go through the costly and time-consuming process of applying for FCA authorisation themselves. Some may consider working as an AR to be a "short-cut" to starting a lucrative career in the financial sector.
Also, as they operate on behalf of an established firm, AR's get to benefit from their principals prestige, reputation, marketing, accounting and administration services, client lists, and more.
Cons of Becoming an Appointed Representative
The downside, is that ARs will only ever be able to operate within the scope of activities outlined in their agreement with their principal. This may limit your growth within the industry. If you ever want to offer more services, you'll have to get your own FCA authorisation.
Is There An Alternative to Becoming an Appointed Representative?
Yes. You can start your own insurance company.
You will have to register and become an FCA approved insurer. This process can take months, and you'll then have to comply with ongoing FCA supervision. Plus, the FCA is just one of the bodies that regulates the insurance industry.
However, starting your own insurance company will give you a lot more flexibility, and a lot more potential for growth, than you'd get as an AR. Yet working as an AR might be a good strategy for the short-term.
In any case, as an MGA, we offer bespoke insurance software solutions for insurance companies of all sizes. Our software as service (SAAS) can include both tailored brokerage and end-to-end fulfilment solutions.
Learn more about how our award-winning SAAS makes life easier for ARs, insurers, brokers, MGAs, agents and program providers.
If you have any questions, or you'd like to discuss your options, you can contact the Tapoly team at info@tapoly.com, call our info line on +44(0)207 846 0180, or use the chat box on our website.