The Financial Conduct Authority (FCA) regulates financial service firms and financial markets in the UK, including insurers and insurance brokers.
What Does the FCA Do?
The FCA sets stringent regulations concerning how financial service firms operate. Firms and individuals must demonstrate how they meet these regulations before the FCA will authorise them. And after the FCA has authorised a firm or an individual, they will supervise them on an ongoing basis to ensure they continue to meet their regulations.
For more on registration, you can read our comprehensive guide to registering with the FCA.
In this post we'll explore the FCA rules for holding client money and assets. We'll outline the essential rules you need to know. For the most up-to-date advice, be sure to read the FCA's Client Assets Sourcebook (CASS).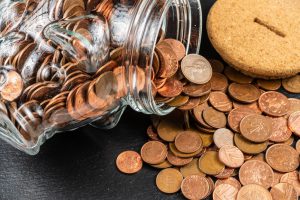 Why Do FCA Have Rules for Holding Client Money and Assets?
The overall aim of the FCA rules for holding client money and assets is to ensure that any money and assets a firm holds or controls as part of their business will be protected should the firm fail and exit the market.
What Does the FCA Need to Know About Client Money?
Firms must actively work to identify, assess, and reduce any risks they face. They must also report the value of the assets they hold to the FCA. Depending on the size of your client money or asset holdings, the FCA will either identify you as a large, medium or small firm.
FCA Definitions for Large, Medium and Small Firm
Large firm – holding more than £1 billion in money or more than £100 billion in assets.
Medium firm – holding between £1 million and £1 billion in money, or between £10 million and £100 billion in assets.
Small firm – holding less than £1 million in cash, or less than £10 million in assets.
Once a year, firms must complete a "CASS classification questionnaire", within 15 working days of 31 December. This is to give the FCA an up-to-date picture of your holdings, so they can correctly classify you.
FCA Rules For Holding Client Money for Medium or Large Firms
If your firm falls into the FCA's medium or large categories, you must:
What Happens If A Firm Does Not Follow Client Money Rules or Meet Standards?
The FCA has various enforcement powers which they can enact on any individual or firm that does not meet their regulations.
These might include:
Withdrawing FCA authorisation and suspending or prohibiting individuals and firms from carrying out regulated activities.
Fines against individuals and firms.
Making a public announcement about their disciplinary action, and publishing details of any warnings, decisions, or final notices they issue.
Applying to courts for injunctions, restitution, or insolvency orders.
Criminal prosecution proceedings.
More Information About the FCA
We have a few of detailed guides on our site to help you understand how the FCA works, along with certain other regulatory bodies:
Who regulates insurers and how does it work?
As an MGA, we offer bespoke insurance software solutions for insurance companies of all sizes. Our software as service (SAAS) can include both tailored brokerage and end-to-end fulfilment solutions.
Head here to learn how our award-winning SAAS helps insurers, brokers, MGAs, agents and program providers.
If you have any questions, or you'd like to discuss your options, you can contact the Tapoly team at info@tapoly.com, call our info line on +44(0)207 846 0180, or use the chat box on our website.