The Financial Conduct Authority (FCA) is one of several organisations that regulate the insurance industry. You need to apply for FCA approval if you want to offer any kind of regulated insurance services in the UK.
As part of their supervision, the FCA imposes a Code of Conduct on all the financial firms it regulates. This includes five rules that are intended to promote certain standards of behaviour in terms of how firms operate internally, and how they interact with their customers.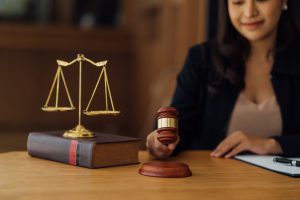 The FCA's 5 Code of Conduct Rules
You Must Act With Integrity. Breaches to this rule could include falsifying documents and intentionally misleading customers.
You Must Act With Due Skill, Care and Diligence. This involves adequately explaining the risks customers may face in using your products or services.
You Must Be Open and Cooperative with the FCA and Other Regulators. Read our full guide to the numerous bodies that regulate the insurance sector.
You Must Pay Due Regard to Customer Interests and Treat Them Fairly. For insurers, this means that the premiums they charge must be an accurate reflection of a customer's unique risk profile.
You Must Observe Proper Standards of Market Conduct. This covers a number of crimes and misdemeanours, including insider trading and market manipulation.
The FCA's Senior Manager Conduct Rules
In addition to the five Code of Conduct Rules, the FCA outlines four additional roles for senior managers:
You must take reasonable steps to ensure the firm's business for which you are responsible is controlled effectively. This means that senior managers must clearly outline every member of staff's key responsibilities.
You must take reasonable steps to ensure that the business of the firm for which you are responsible complies with the relevant requirements and standards of the regulatory system. This means that senior managers are responsible for ensuring their firm complies with all applicable regulations. And in the event of a breach, they must actively cooperate with any audits and investigations.
You must take reasonable steps to ensure that any delegation of your responsibilities is to an appropriate person, and that you oversee the discharge of the delegated responsibility effectively. So if a senior manager delegates any part of their role to another individual or department, they must ensure that there's a thorough understanding of all responsibilities and regulations.
You must disclose appropriately any information of which the FCA or PRA would reasonably expect notice. So, again, senior managers must take an active part in reporting to and responding to all regulatory bodies.
Who Do The FCA Code of Conduct Rules Apply To?
Beyond the specific code of conduct rules for senior management, the FCA rules apply to almost everyone that works for the financial organisations they regulate. However, there are some exceptions, including:
Receptionists
Security staff
Property management teams
Post and print room staff
Switchboard operators
How To Share the Code of Conduct Rules
You should read the Code of Conduct rules carefully to identify all the individuals and roles within your organisation to whom the rules apply. Following this, you should notify all members of staff about the specific rules that apply to them, before delivering appropriate training to encourage a broad understanding of the rules.
Further Support for Insurance Businesses
You'll find numerous resources on our site regarding your regulatory responsibilities as an insurance firm:
As an MGA, we offer bespoke insurance software solutions for insurance companies of all sizes. Our software as service (SAAS) can include both tailored brokerage and end-to-end fulfilment solutions.
Head here to learn how our award-winning SAAS helps insurers, brokers, MGAs, agents, and program providers.
If you have any questions, or you'd like to discuss your options, you can contact the Tapoly team at info@tapoly.com, call our info line on +44(0)207 846 0180, or use the chat box on our website.