The Financial Conduct Authority (FCA) is one of a few bodies that regulates financial service firms and financial markets in the UK. If you want to provide any sort of regulated financial services in the UK, then you need to get approval from the FCA.
But FCA authorisation does not last indefinitely. So in this post we'll explain what happens when FCA authorisation expires or gets removed. We'll also explain how you can ensure you can retain your FCA approval.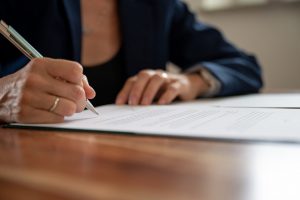 Why Does the FCA Cancel Authorisation?
When you get FCA authorisation, you'll agree to a set of "threshold conditions". These are the minimum standards that all firms must meet the become authorised, and to retain authorisation. The FCA can cancel authorisation is they think your firm is failing, or is likely to fail, to satisfy these threshold conditions.
It goes without saying that the FCA will remove authorisation should any firm breach any regulations or conduct any illegal activity.
Yet firms may also voluntarily cancel their authorisation if they intend to cease carrying out regulated activities. In this case, firms can notify the FCA, who can then formally withdraw their authorisation and cease their supervision.
Why Do FCA Authorisations Expire?
FCA authorisations can expire when firms:
Fail to report to the FCA.
Are not transparent enough in their reporting.
Do not respond to FCA requests for additional information.
The FCA requires firms to regularly report on their activity. The frequency of reporting varies depending on the type of regulated activities a firm's carrying out, but most firms will have to report once a year.
If you fail to report, the FCA may cancel your authorisation on the grounds we outlined above. However, even if you commit to reporting, in some cases the FCA may suspect that your firms ceased to carry out any authorised activity. They may try to contact you, or an alternative contact in your firm, and they may make a formal request for any required information. And if they don't get anywhere with this, they may exercise their cancellation powers.
What Happens When FCA Authorisation Expires or is Removed?
The FCA must follow a set procedure when cancelling a firm's authorisation. They will issue you with a warning notice, to which you'll have at least 14 days to prepare a response. Following your response – which might include providing certain evidence regarding your activities – the FCA will give you a decision notice. This will confirm whether or not they're cancelling your authorisation.
Can You Appeal an FCA Authorisation Decision?
Once you get your decision notice, you'll have 28 days to appeal the decision to the Upper Tribunal. The FCA can only cancel your authorisation following this 28-day period. If you don't appeal, you'll lose your authorisation. Otherwise, it will all depend on how your appeal progresses.
If you lose your authorisation, you can always apply to the FCA again. However, your application might not proceed so smoothly if you have a cancelled or expired authorisation on your record!
How To Prevent FCA Authorisation From Expiring or Getting Removed
Commit to whatever reporting the FCA requires of you. Ensure your reports are as accurate and transparent as possible.
Make sure your activities meet, at the very least, the minimum threshold conditions.
Notify the FCA as soon as possible of any changes to your firm's circumstances or activities.
Respond promptly to any requests for information the FCA might make.
Further Support For Your Business
As an MGA, we also offer bespoke insurance software solutions for insurance companies of all sizes. Our software as service (SAAS) can include both tailored brokerage and end-to-end fulfilment solutions.
Learn more about how our award-winning SAAS makes life easier for insurers, brokers, MGAs, agents and program providers.
If you have any questions, or you'd like to discuss your options, you can contact the Tapoly team at info@tapoly.com, call our info line on +44(0)207 846 0180, or use the chat box on our website.