You might think that, as a sensible, law-abiding citizen, you're unlikely to ever have any legal expenses. And you might be right. However, you don't need to necessarily break the law to need legal representation.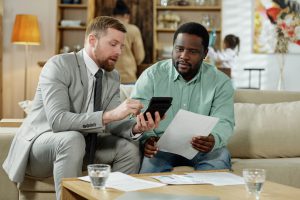 What is Legal Expenses Insurance?
Legal expense insurance does exactly what it says on the tin: It's insurance that covers your legal expenses for anything from tax investigations to employment disputes. However, the services legal expenses insurance can cover is far-reaching.
Indeed, once you read about the sort of services that legal expense insurance can cover, you might start to wonder how you ever got by without legal expense insurance.
What Does Legal Expenses Insurance Cover?
If you run a small business, or you're a freelancer or contractor, there are many instances where you might conceivably accrue legal expenses.
Here are some other legal expenses that this sort of insurance can cover:
Tax investigations
Compliance and regulation
Identity theft
Employment disputes
Contractual disputes, unpaid invoices, and debt recovery
Trespass or damage to property
One thing to bear in mind: Legal expense insurance probably won't cover you if you've actually broken the law. You won't be covered for tax fraud, for example, or for the penalties associated with failing to register for VAT.
Legal Expenses Cover for Tax Investigations
The big one for freelancers and contractors is the possibility of a tax investigation. HMRC sometimes investigates self-employed people and small businesses, essentially to ensure that everything's above board when it comes to tax. Head here to read a guide to why HMRC investigates some individuals and businesses.
If HMRC decides to investigate you or your business, even if you have nothing to hide, it could cost you dearly. You might have to defend yourself in court, or you might have to hire a solicitor to represent you. In either case, you'll have legal expenses to pay.
Legal expense insurance can cover these costs. As a result, this sort of insurance can act as a good safeguard against tax investigations. It ensures that, no matter what happens, you'll be able to continue trading without worrying about lost income.
IR35 Legal Expenses Cover
Another reason why all freelancers and contractors should consider legal defence insurance: Some policies include IR35 cover.
IR35 is UK tax regulation designed to prevent certain forms of tax evasion. It largely comes into play when it comes to freelancers and contractors technically working as employees of companies.
Again, HMRC routinely investigates companies and individuals to check on IR35 requirements. And once more, if you become the subject of one of these investigations, it can be costly. But with legal expense insurance, your insurer will cover all of your legal costs in the event of an investigation.
Head here to read our full guide to IR35, and why disputes might arise.
Professional Indemnity Insurance
Some insurers offer dedicated legal expense insurance as an add-on to a professional indemnity insurance policy.
Professional indemnity insurance will cover you for many mistakes you might make in your line of work. These can include charges of negligence or dishonesty, intellectual property infringement, or defamation.
Do you already have a professional indemnity insurance policy? If so, talk to your insurer. Ask them to specify what types of legal expenses their policy covers. If their cover isn't as comprehensive as you might like, consider getting a dedicated legal expense insurance policy to complement your professional indemnity insurance policy.
Head here to read more about legal expense insurance, and to get a free quote online in minutes.
If you have any questions or would like to discuss your options please contact our Tapoly team at info@tapoly.com, call our help line on +44(0)2078460108 or try our chat on our website.