The world of insurance is a complex one with many different types of businesses involved in it. Some businesses specialise in a specific area of insurance, such as the claims process or underwriting. Most insurers will collaborate with these specialists to some extent, depending on their own levels of in-house expertise. As well as the insurance companies themselves, there are brokers, underwriting agencies, loss adjustors, risk managers, claims administrators and reinsurers, to name just a few.
Here we are going to take a look at two business types – insurance brokers and Managing General Agents (MGAs) – and explain the difference between them.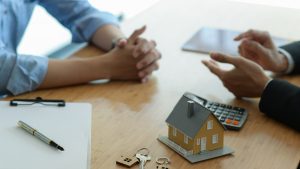 What is an insurance broker?
An insurance broker is the conduit between the insurer and the customer. Insurance brokers are insurance experts who advise customers on their insurance needs and then negotiate with insurers on their behalf to get them the most appropriate insurance.
Insurance brokers act on behalf of the customer and will work with insurers across the market. They are not tied to one insurer and so can recommend products from any insurer.
Insurance brokers are remunerated by the insurance companies, from whom they earn commission for the business they place.
Many insurance brokers (but not all of them) will have their own claims team who will assist customers through the claims process and liaise directly with the insurer's claims department.
What is an MGA?
Perhaps the best place to start is with the definition given by the MGA professional body. The Managing General Agents Association defines an MGA as:
"An agency whose primary function and focus is the provision of underwriting services and whose primary fiduciary duty is to its insurer principal."
So what does this actually mean? MGAs are wholesale brokers who take on many of the jobs normally done by the insurer. They act as an agent of the insurer under what's called a Delegated Authority Agreement. The functions that can be undertaken by an MGA might include:
Underwriting and pricing
Binding cover
Claims settlement
MGAs usually intermediate between the insurer and the insurance broker, acting on behalf of the insurer. The insurance risk stays with the insurer; it doesn't sit with the MGA.
It's important to highlight that while MGAs operate on behalf of the insurer, they do also work closely with customers and negotiate with insurers to ensure that they find insurance that meets the customer's needs.
The key differences between an insurance broker and an MGA
There are a number of key differences between an insurance broker and an MGA:
An insurance broker acts on behalf of the customer while an MGA acts for an insurer (although they also work closely with customers to find them a good deal).
While both insurance brokers and MGAs are usually paid commission by the insurers they place business with, MGAs are sometimes partly accountable for underwriting and take a share of the underwriting profit or loss.
While some insurance brokers do specialise in certain markets or product lines, they are usually quite generalist and have a broad spectrum of customers. MGAs are more likely to provide specialist insurance products or focus on a particular customer-type or market sector.
It generally requires more time and effort to set up an MGA compared to an insurance broker. This is because the MGA takes on more of the functions of the insurer and has delegated authority. For this to happen, the MGA needs to build trust and a strong relationship with the insurer and this takes time.
What are the benefits of using an MGA like Tapoly?
Tapoly are an MGA, providing underwriting and broking services, while our claims are handled by the TPA (Third Party Administrator) appointed by the insurer. This offers some distinct advantages:
Sector expertise – we specialise in providing insurance to small businesses, the self-employed, freelancers, contractors and those working in the gig economy. Because this is our focus, we believe we have an unrivalled depth of understanding of SMEs and their insurance needs.
Products – we champion our customers, working with several insurers to deliver a range of products that specifically meet the needs of small businesses.
Speed and innovation – we are entrepreneurs ourselves, constantly innovating and quick to respond to change.
Technology – we build technology solutions to make the lives of our customers easier and deliver a slicker experience.
Talk to Tapoly
If you have any questions or would like to discuss your options please contact our Tapoly team at info@tapoly.com, call our help line on +44(0)2078460108 or try our chat on our website.