Contractors come in all shapes and sizes and we know insurance isn't a one size fits all. Find out what cover you need and how to get it.
What insurance do you need as a contractor?
It largely depends on what sort of contracting work you do. But there are some types of cover that all contractors could use, no matter what industry you work in. And of course, there are certain types of insurance that are required by law, or that your clients might require you to have in place before they agree to work with you.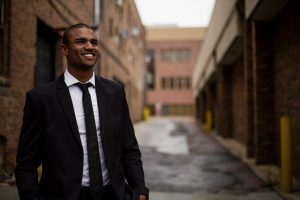 Contractor Insurance – The Essentials
These types of cover are essential for most, if not all contractors, regardless of the sort of work you do:
Contractor Insurance – Specialist Cover
Professional Indemnity Insurance – If a client feels they've made a loss as a result of using their services, they may decide to make a claim against you. In this case, professional indemnity insurance will cover your legal costs. Some clients may even refuse to work with you unless you've got adequate professional indemnity insurance, so this sort of cover is something that all contractors might have to consider at some point. Head here for more information.
Employer's Liability – Simply put, if you employ any staff – even if it's just one person, part time – then you need employer's liability insurance. It will cover your staff for any accidents or injuries they sustain while on the job. This is one type of insurance that you're legally obliged to have in place. Head here for more information.
Cyber Breach Response – This can cover you for a wide range of cyber security issues, including the loss or damage of your own data, or instances where you inadvertently pass on a virus to a client's computer. Obviously, all IT consultants should consider cyber breach response insurance. But it's likely that most contractors depend on computers in some way, even if it's just to send the occasional email to potential clients. So really, all contractors should consider cyber breach response insurance. Head here for more information.
Tailored Insurance Cover for Contractors
At Tapoly, we specialise in offering bespoke insurance cover for contractors, with cover starting from as little as 35p a day. There are no hidden fees and we'll only cover you for the things you need covering. Head here to get started.