You might have encountered the term "vicarious liability" when reading about business insurance.
In this post, we'll explain what "vicarious liability" means, and explore how you can protect you and your business against this risk.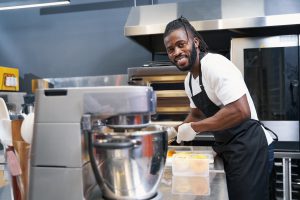 What Does Vicarious Liability Mean?
In the world of business insurance, "vicarious liability" basically means that a business is liable for the actions of its employees. If an employee causes any harm or damage while working in the name of, or on behalf of, their employer, it may result in legal action. And whoever takes this legal action will likely target the employer rather than the employee.
Why? Because the employer is much more likely than the employee to have a high turnover and a professional indemnity insurance policy. As such, the person taking legal action is much more likely to get a satisfactory settlement through suing the employer, rather than the employee.
Examples of Vicarious Liability Cases
Vicarious liability cases might concern the following actions or behaviour:
Libel or slander
Harassment or bullying
Breach of copyright or confidentiality
Physical or mental abuse
But vicarious liability can also come into play in cases involving simple accidents and oversights. Say a forklift operator crashes into a client's car, for example. The employer, rather than the forklift operator, will likely be liable for the damages. This is because the forklift operator was working within the "scope of employment" – carrying out duties required by his job.
There are some situations, though, where a worker might not operate within the "scope of employment".
Independent contractors, for example, are not considered legal employees. As such, vicarious liability won't apply in legal cases involving contractors. The contractor would be liable for their own actions, which is why it's vital that contractors and freelancers get their own insurance cover.
Cases involving illegal activity may not give rise to vicarious liability, as illegal acts do not fall within the "scope of employment". For example, you might entrust an IT specialist with sensitive customer data. If that employee decides to post this sensitive information on the internet for personal profit, then it's unlikely that your business will be liable.
How to Protect Your Business Against Vicarious Liability
Vicarious liability cases are usually complicated. They might involve a thorough investigation to determine the exact nature of the employee's role, and the strength of the connection between their role, and the misconduct.
But vicarious liability is usually a grey area. You might find your business to be liable for certain employee actions that you couldn't possibly have anticipated. So how can you protect your business against vicarious liability?
Take care of your staff. Make sure everyone has all the training, qualifications and equipment they need to do their jobs. This is particularly vital in a medical setting. Medical malpractice cases might involve vicarious liability if it transpires that the hospital or care setting did not provide all the resources necessary for safe treatment.
Clearly outline everyone's roles and responsibilities. Vicarious liability cases often involve an investigation into whether the "harm" caused fell within the employee's "scope of employment". The better you can define your staff's "scope of employment", the easier it'll be to determine liability for the harm.
Get covered. If you do face a vicarious liability claim, then it's important to ensure you have all the cover you need. Professional indemnity insurance can cover your business for many of the costs associated with vicarious liability claims, from the cost of your legal defence to any settlements that might be due.
Need More Advice About Business Insurance?
Head here to read our complete guide to business insurance, which involves a comprehensive list of the various types of cover available.
At Tapoly, we specialise in providing insurance to small businesses, start-ups and the self-employed. We tailor insurance to meet your needs and protect the specific risks you face.
If you have any questions or would like to discuss your options please contact our Tapoly team at info@tapoly.com, call our help line on +44(0)2078460108 or try our chat on our website.