If you run a business, then you need insurance. You're legally required to get certain types of business insurance. But even beyond your legal obligations, you should view business insurance as an essential safety net. Insurance guarantees that you'll be able to bounce back from any crisis, no matter how severe or unexpected.
If you don't currently have any insurance, or if you only have basic cover, you might be wondering what sort of business insurance is right for you. So this is your essential guide to business insurance. We'll look at the various different types of cover available, and explore what sort of business or industry each type of cover might suit.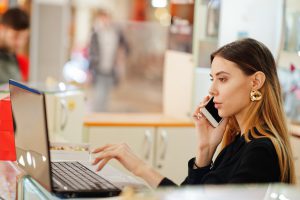 What Sort of Business Insurance is Required by Law?
If you have any employees – even if it's just one, who works part-time – then you have a legal obligation to get employer's liability insurance. This cover compensation costs and legal fees should any of your employees or ex-employees make a claim against you for any injuries they sustained while working for you.
Speaking of employees, it's not required by law, but you might consider investing in business health and travel insurance. This is private healthcare for both you and your employees. Studies show that focusing on employee wellbeing can bring a range of business benefits. Beyond healthier and happier staff, business health insurance will make your business a more appealing place to work, so you may see reduced staff turnover alongside a boost to productivity.
Indispensable Business Insurance – Cover That All Businesses Should Consider
Professional Indemnity Insurance

This basically covers you for any mistakes you make in your line of work. So if any of your clients suffer financial loss as a result of using your services, professional indemnity insurance can cover your legal fees and their compensation. This type of cover is a legal requirement for some professions, such as architects, solicitors and accountants. For other professions, such as managements consultants and IT specialists, while it isn't required by law, certain clients may refuse to work with you unless you've a professional indemnity insurance policy. Read more about professional indemnity insurance.
Cyber Breach Insurance

This cover protects your business online. If you suffer a data breach, or if hackers compromise your system, this will cover the cost of getting everything back online. It will also cover any third parties that might have been affected by the breach. Every business should get cyber insurance simply because every business uses computers in some capacity. Head here to read our full guide to how what cyber insurance is, and why you cannot do without it.
Personal Accident Insurance

Some workplaces are more dangerous than others. But accidents can happen anywhere. And an accident that puts you out of work can really spell trouble, particularly if you're a self-employed contractor. Personal accident insurance can cover you for loss of income, leaving you free to focus on your recovery. Read more about personal accident insurance.
Legal Expense Insurance
It's a myth that only those who have broken the law need legal support. Any business in any sector can accrue legal fees. Business legal expense insurance can cover legal costs arising from a range of issues including employment disputes, tax investigations and debt recovery. Read more about legal expense insurance.
Contents Insurance
Basically, this is cover for the tools of the trade, whether it's specialist equipment or simply a laptop and a smartphone. No matter who you are or what you do, if your equipment lets you down, or if it's lost, damaged or stolen, your entire livelihood can be compromised. Contents insurance can cover you for any such losses, so no matter what happens to your stuff, you'll be able to keep trading. Read more about contents insurance.
Other Types of Business Insurance – Cover That Only Some Businesses Will Need
Do you have business premises? Building insurance can cover you if your business premises are damaged by fire, flood, or other natural causes. And if your business needs to close for any stretch of time, business interruption insurance can cover you for loss of income during your downtime.
Is your business open to the public? If members of the public routinely visit your business premises, then you'll need public liability insurance. This covers you should anyone injure themselves or damage their possessions while on your premises. It will also cover you if you cause any damage when visiting someone else's premises.
Do you appoint directors and officers? Directors and officers insurance covers damages and expenses associated with claims made against your directors and officers for alleged wrongful acts. This might cover negligence, errors of emissions, breaches of duty and trust, misrepresentation, libel, and slander.
Industry-Specific Business Insurance
Some types of business insurance are only relevant to certain industries and certain types of work.
For example, medical malpractice insurance covers for risks of injury, illness or death as a result of medical services provided. This is essential if you're a doctor, a vet or a nurse, but not so essential if you're an interior designer or an IT consultant.
Tailored Business Insurance For You
As you might have gathered, business insurance isn't a one-size-fits-all sort of thing. You'll need different types of cover depending on who you are and what you do.
At Tapoly, we specialise in providing affordable cover that's tailored to meet your unique business requirements. We'll build a business insurance policy to suit your specific situation. So you'll get all the cover you need with no hidden costs, and you won't pay for any cover that you'll never use.
Our cover starts at as little as 35p a day. Get in touch to get a free quote.
If you have any questions or would like to discuss your options please contact our Tapoly team at info@tapoly.com, call our help line on +44(0)2078460108 or try our chat on our website.