In many ways, an office insurance policy does exactly what it says on the tin: It covers your office and its contents for many situations that could compromise your staff, your business, your customers and your clients.
But many different things could go wrong in an office environment. So really, there's no such thing as a single "office insurance policy" to cover everything. Rather, when we talk about office insurance policies, we're actually referring to a number of different insurance products, each of which will cover different aspects of your office for different situations.
Let's take a look at what might be included in your office insurance policy and what they cover.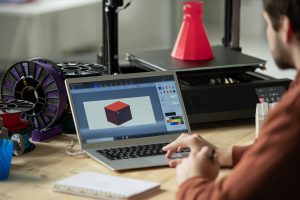 Prevention is Better than a Cure!
Insurance cover is there to help you recover in the event of a worst case scenario, such as fire, flood or theft. It's something you buy in the hope that you'll never need it. Yet should you ever need it, you'll be very glad you bought it!
But that said, prevention is always better than a cure. While it's essential to safeguard your business with adequate insurance cover, you should also invest in precautions that will limit the spread of damage in the event of an incident, or else make damaging incidents less likely to happen in the first place.
For example, 21-27 September is Fire Door Safety Week. This campaign seeks to raise awareness of how something as simple as a door can help save lives and protect businesses. Head here to learn more.
What is Office Contents Insurance?
This is the type of cover most people think of when they think about office insurance. Office contents insurance protects you from any theft, damage, or loss to your business equipment. It can cover laptops, smartphones, and personal belongings, whether they're stored in the office or kept at home.
It can also cover other aspects of the office environment, including locks, doors, landscaping, signage, and more.
Head here to read our detailed guide to office contents insurance, and what it covers.
What is Office Buildings Insurance?
If fire or flood causes extensive damage to your office, office buildings insurance can cover you for any repairs. The cover can include trace and access services, to help you determine the source of the damaging incident. And of course, the insurance can also cover you for all necessary repairs.
Head here to read our detailed guide to office buildings insurance, and what it covers.
What is Business Interruption Insurance?
Fire, flood and theft can be immensely damaging. Contents insurance covers you for any equipment you might lose as a result. Buildings insurance covers you for any repairs and renovations your premises might need. But for total protection from disaster, you also need business interruption insurance.
If your business needs to temporarily shut while repairs take place, business interruption insurance can cover you for any loss of income, or for an increased cost of working.
Head here to read our detailed guide to business interruption insurance, and what it covers.
What is Cyber Breach Insurance?
Cyber breach insurance will protect your business against many online threats, and help you recover from data breaches, hacking, and other online criminal activity. If you do any part of your business online, then you need cyber breach insurance.
Also, most businesses these days store their vital data on hard drives and servers, rather than offline in filing cabinets. All of this data is vulnerable to cyberattacks, and all internet users are vulnerable to online scams.
Head here to read our detailed guide to cyber breach insurance, and what it covers.
What is Employer's Liability Insurance?
If you employ staff, then you have a legal obligation to get employer's liability insurance. It covers potential compensation costs and legal fees should any employee or ex-employee make a claim against you for bodily injury due to their work.
Head here to read our detailed guide to employer's liability insurance, and what it covers.
What is Public Liability Insurance?
Do clients, customers or other members of the public ever visit your business premises? If so, public liability insurance will protect you should anyone injure themselves or damage one of their possessions while they're on your property.
Head here to read our detailed guide to public liability insurance, and what it covers.
What is Professional Indemnity Insurance?
The insurance we've explored so far will cover your people, your property, your equipment, and your data. Professional indemnity insurance will protect two things that are just as valuable as any of these: Your integrity, and your reputation.
It covers you against claims made by a client for any financial losses they feel they've suffered as a result of your advice or services.
A good office insurance policy will have professional indemnity insurance at its core. Indeed, we offer many essential forms of cover, such as cyber breach response, as optional add-ons to our professional indemnity insurance policies.
We offer cover for as little as £11 a month, and we'll tailor our policies to meet your exact needs. Head here for more information, and to get a free quote.