Whatever your trade – whether you're a builder, an interior designer, a painter decorator, or a plasterer – you should consider getting professional indemnity insurance cover.
What Is Professional Indemnity Insurance?
All tradesmen have to deal with unsatisfied customers from time to time. But some unsatisfied customers choose to take legal action – especially if they feel that they've made a financial loss from following your advice, or using your services.
Professional indemnity insurance will cover you for any such claims. It's different from public liability insurance, which will cover you for claims involving on-site accidents or injuries. Instead, professional indemnity insurance will cover you for:
Claims of professional negligence
Loss of documents or data
Breaches of confidentiality or copyright
Defamation and libel
Loss of money, or loss or damage to goods
Head here to read our full guide to the differences between professional indemnity insurance and public liability insurance.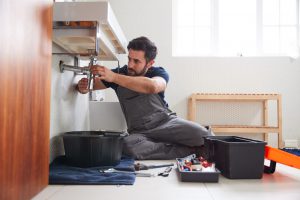 Do I Need Professional Indemnity Insurance?
You might read through the above examples of the sort of things that professional indemnity insurance can cover. You might think that such scenarios are incredibly unlikely to ever happen to you. So what's the point of getting professional indemnity insurance?
The thing is, as a tradesmen you're essentially running a business. And all businesses are at risk from being sued for loss of revenue, for legal fees, and for loss of revenue.
We all make mistakes. And even the smallest mistake can lead to much bigger repercussions than you might have expected.
So think of professional indemnity insurance as a safety net. Ideally, you'll never need it. But if you're ever facing the immense legal fees that usually accompany a claim, you'll be very glad you took out a professional indemnity insurance policy!
Some clients may even require you to have a professional indemnity insurance in place before they agree to use your services. Some professional bodies and regulators also demand that their members hold professional indemnity insurance. So depending on your trade, you might have no choice but to get professional indemnity insurance cover.
What Can Professional Indemnity Insurance Cover?
Let's think about some of the real-world scenarios that professional indemnity insurance could cover, for tradesmen:
An electrician could claim a building's electricals are safe and compliant, but they may overlook something crucial. If the building's a business premises, they would not be able to open until the issue's sorted, and they could sue the electrician for loss of income during their downtime.
A builder could work with materials that aren't fit for purpose, or they could overlook certain details, resulting in a shoddy or incomplete job. The customer could demand the builder finishes the job to a higher standard. Or, they could make a claim of negligence, and take the builder to court.
A painter decorator could renovate a business premises in a way that the business-owner believes is off-putting for customers. The business owner may then sue the painter decorator for loss of revenue.
These scenarios might sound implausible. But anything can happen in the business world! It's best to be prepared – and professional indemnity insurance can help you prepare for anything. You'll be covered for almost anything that could go wrong in your line of work. So if a client or customer ever makes a claim against you, you'll be free to focus on your work, without worrying about paying for huge settlements.
Need More Information About Professional Indemnity Insurance?
You'll find lots of resources on our site that'll answer any questions you might have about professional indemnity insurance:
We offer professional indemnity insurance as a flexible and affordable add-on to our tradesman and contractor insurance policies. Head here for more information, and to get a free quote in minutes.
If you have any questions, or you'd like to discuss your options, you can contact the Tapoly team at info@tapoly.com, call our info line on +44(0)207 846 0180, or use the chat box on our website.