Professional indemnity insurance could save your business, and your reputation. You might be wondering whether you need professional indemnity insurance, or whether you can afford it. But perhaps a better question to ask yourself is – can you afford not to get professional indemnity insurance?
Do I Need Professional Indemnity Insurance?
If you're a freelancer or a contractor, your reputation is everything. Your good name, and your strong track record of success, is crucial in helping you to find new clients and retain existing clients.
But if your business depends on offering advice, designs, or professional services, then it pays to protect yourself against the unknown. You know how volatile and unpredictable the business world can be. You might have every confidence in the service you're offering. But everyone makes mistakes, and there's always a chance that your clients might make a financial loss as a result of taking your advice or using your services.
Professional indemnity insurance provides essential protection if a client claims they've suffered financial losses as a result of working with you. It covers the cost of your legal defences, as well as any financial compensation your client may be due. It's a guarantee that, no matter what happens, you'll be able to continue operating and you'll be able to maintain a good reputation in your field.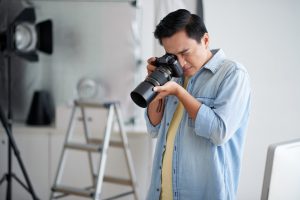 What Does Professional Indemnity Insurance Cover?
Professional indemnity insurance can cover:
Claims of negligence and dishonesty
Defamation, including libel and slander
Claims of intellectual property infringement
Legal costs and settlement fees
Information security and privacy liability
You can learn more about what professional indemnity insurance is, what it covers, and why you need it, here.
How Much is Professional Indemnity Insurance?
The amount you pay for professional indemnity insurance will depend on a number of factors, including:
Who you are and what you do. Some sectors are more high-risk than others. A freelance graphic designer may not have to pay as much as a financial consultant for multinational businesses, for instance.
Your annual turnover. The more you make in a year, the more you might expect to pay for cover. This is because a higher turnover implies higher stakes, and thus higher risk.
Your liability limit. The liability is the maximum amount your insurer will have to pay in the event of a claim. Most insurers let you specify your own liability limit. And the higher you set it, the more you'll have to pay.
The length of cover. You can cover yourself for a number of days, or for a number of years. Obviously, the longer you need your cover, the more you might expect to pay.
How Much Would I Have to Pay for Professional Indemnity Insurance?
Let's look at an example, using our online cover quote tool.
For our example, let's say you're a financial consultant making between £25,000 and £50,000 a year. And let's say that you need professional indemnity insurance to cover you for the next 12 months. You've set your liability limit at £250,000.
In this example, your quote for professional indemnity insurance would be £130, including tax, which extends to £10.68 a month.
But no matter how much you pay for your professional indemnity insurance, it'll be money well spent should you ever have to make a claim. Far too many businesses have sunk as a result of punishing legal costs and financial settlements. Don't let it happen to you. From as little as £11 a month, you can safeguard your business against all uncertainty.
Where Can I Get a Quote for Professional Indemnity Insurance
Just use our online cover quote tool.
First, specify your profession. Enter a few keywords and choose the profession that most matches what you do. If your profession's not listed in our database, you can make a request by email.
Next, let us know your average yearly income. Then let us know when you want your cover to start and end. Finally, set your limit of liability, and let us know if you want any other cover on top of your professional indemnity insurance. We'll automatically calculate your quote, and you can get the cover you need in a matter of minutes.
If you need help and support in getting your insurance please contact us at info@tapoly.com