If you're an experienced professional in your field, and you want to use your insights to help other businesses grow, you might consider becoming a consultant. Businesses in all industries often depend on consultants for advice and guidance, and they're often willing to pay big money for their expertise.
But you can't just declare yourself to be a consultant and expect to start landing big clients overnight. First you need to establish yourself and demonstrate your credentials. Businesses will only work with you if they know they can trust your guidance. So let's take a look at some steps you'll need to take before you start your consulting business.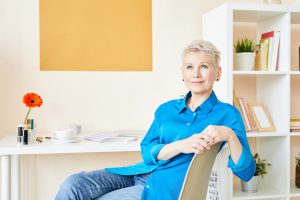 First Steps to Starting a Consulting Business
Want to become a consultant? There might be some steps you need to take first.
Licenses and certification
In some sectors you might have to get a license, or special certification, before you can start calling yourself a consultant. The very first step to starting a consulting business is to find out whether you need any accreditation before you can work as a consultant in your field.
Joining a professional body
But even if you don't need certification, there might be a professional body you can join. For example, the education sector has the Society of Education Consultants. If you can demonstrate your membership of a professional body like this, it could act as a strong trust signal that will help you land your first clients.
Demonstrating your expertise
But beyond this, all you really need are the insights and expertise that comes from experience in a specific field – and for people to trust that you know what you're talking about.
So ask yourself: Do I really know what I'm talking about? Am I truly an expert in my field? If you've any doubt, consider taking some additional training to help you really get up to speed. This will be particularly important if you want to be in a consultant in a fast-moving technical field, such as IT or finance.
Are you ready to become a consultant?
Finally, you should think about whether you really want to be a consultant in the first place. Working as a consultant can be profoundly rewarding and extremely well-paid. But as it relies on lots of networking and a lot of self-discipline, it's certainly not for everyone. If you struggle with self-organisation, or if you shudder at the thought of networking, then the consulting life might not be for you. But if you're driven, self-organised and outgoing, this could be the best career move you ever make.
Identify Your Target Market and Think About What You Can Offer Them
Just like not everyone has what it takes to be a consultant, not all businesses are happy to work with consultants. If you're going to make it as a consultant, you need to find people who need advice and are willing to pay for it.
If you don't define your target market, you'll probably struggle to find any clients. So who do you want to work with? Small companies or large corporations? Start-ups or established businesses? Non-profit organisations or profit driven businesses?
Once you've defined your target market, it's time to devise a business plan and a marketing plan. You can shape both of these by asking yourself yet another vital question: Why should people hire me? Why should they trust me?
What can you bring to a business that nobody else can? Is it expertise? If so, what can businesses hope to gain from this expertise? Growth opportunities? Money-saving advice? Inspiration and motivation? Or perhaps you're a great problem-solver, and you feel you can help businesses identify and fix problems.
In any case, think about your track record, and how you might best present it to highlight your expertise, and the difference you can bring to other businesses.
Should I get some office space?
There are many benefits to having your own office. Apart from anything else, it sends a strong signal to potential clients that you mean business. But in the early days, you're best working from home. There'll be fewer overhead expenses and you can work whichever hours suit you. Plus, if you ever need to meet with prospective clients, you could always take them to a restaurant, or arrange to meet at their premises.
Also think about whether you should hire any help. Whether you hire your own employees or work with a third-party provider, you might need a hand with admin, with marketing, and with accounting. As your consulting business grows you'll almost certainly need to hire staff to help with the day-to-day running of your operations. But in the early days, you should be able to handle things yourself.
When Should I Register My Consulting Business?
Technically, you don't have to register your business until you've made more than £1,000 in a tax year (April to April). But if you want prospective clients to take you seriously, you should aim to register your business as soon as possible. Indeed, some clients may refuse to work with you unless you're registered.
You can either register yourself as a sole trader or as a limited company. Registering as a limited company means you'll have to deal with some complex accounting and admin requirements. But it also means you'll be eligible for certain tax credits and financial products that could help your business grow. Plus, if you're registered with Companies House, it might act as a strong trust signal that convinces clients to start working with you.
Head here to read our full guide to registering your business.
Setting Your Consulting Fees
How much should you charge for consulting? It's a tricky one. If you set your prices low, you might attract more clients, but you might sell yourself short. Plus, certain clients might see your low prices and conclude that you're offering an inferior service as a result. On the other hand, if you set your prices too high, you might struggle to ever find any clients.
To decide how much you should charge for your consulting, first work out your overheads and your other expenses. Nobody expects you to be out of pocket here, so your fees must at the very least be able to cover all of your expenses. After this, it's worth taking a look at what your competitors are charging. If they don't list their prices online, you could always call them for a quote. You'll also find plenty of guides online that should give you a general idea of how much consultants charge in your field.
Finding Your First Clients
You know your field and you know what sort of business you want to target. You've thought about what you can offer that nobody else can, and you've thought about how your track record demonstrates your credentials and your abilities. Having done this, you've registered your business and you've set your fees. Now it's time to find some clients.
Yes, the time has come to start marketing your consulting business. People have written entire books about how best to market your business. There's an entire industry out there dedicated to marketing businesses. It's even possible to find specialist marketing consultants to help you market your consulting business. Obviously, we cannot cover this issue with the depth it deserves in this blog post. But here are some ideas to get you started:
Word of Mouth – If you've been working in your field for long enough to develop your level of expertise, then you'll have a lot of contacts. Reach out to them and tell them that you're now offering consulting services. Some of them might start working with you there and then. Or they might think of you when talking to their clients or suppliers.
Social Media – If you can't reach out in person, reach out online. LinkedIn is your friend here. Update your LinkedIn profile to demonstrate that you're now a consultant. Talk about your experience and your success in your bio, and list any credentials or accreditations you might have. Once you've done all this, you might start appearing in search results – some people use LinkedIn to find professional help. Or, you could start reaching out to your existing contacts or to new contacts, letting them know what you're offering.
Cold Calling – You've identified what sort of business you'd like to work with. Presumably you've made a list of your ideal clients. So why not give them a call? Nobody likes a cold call, so don't use it to make a sales pitch. Instead, be polite, be friendly, be open. Let people know who you are and what you're offering. Your goal shouldn't be to make a sale, but to set up a meeting where they can get to know you a little better.
Marketing Materials – Reach out to a marketing or design agency to help you design and print cards and brochures. Treat your brochure as an offline, physical version of your LinkedIn profile, as an opportunity to tell your story and demonstrate your expertise. These will give you that little extra air of professionalism. They'll give your prospects something to read and think about when they're not talking to you, and a means of contacting you when they want to learn more.
Other Things You'll Need to Start a Consulting Business
Create templates for emails, letters, invoices, and reports. They'll save you time in the long-run, and again, they'll make you look that little bit extra professional.
Plan for late payments. If you work for yourself, you can no longer live from payslip to payslip. Some clients may take months to pay your invoices, so make sure your business plan and your cashflow allows for this. Head here to read our full guide to dealing with late invoices.
Finally, get insurance. Specifically, professional indemnity insurance will cover you should your expert advice not deliver the results your clients expect. Indeed, some clients may refuse to work with you unless you have professional indemnity insurance. We can cover you for as little as £11 a month. Head here to get a quote in minutes.
These are only general guidelines. We don't have the space to offer more comprehensive advice or specific information relevant to your own circumstances, but hopefully this has given you food for thought and ideas on how to get started.