Being self-employed means you're your own boss. You'll do everything on your terms, working wherever you want and whenever you want. It's certainly not easy, but being self-employed can be immensely rewarding – not to mention profitable.
This is a short guide to becoming self-employed. We'll show you what sort of work you can do on a self-employed basis, and we'll explore some of the practical considerations you'll have to make. All of this should help you decide whether being self-employed is right for you.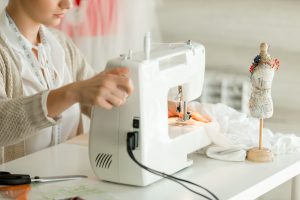 Types of Self-Employed Work
You can do almost any job on a self-employed basis. But most self-employed people work in the following areas:
Accountancy
Banking and finance
Arts, design, and marketing
Healthcare
IT and internet
Law
Sport and leisure
There are also thousands of self-employed contractors out there performing more manual work, such as painting, decorating, and other construction or renovation tasks.
If you want to become self-employed, first you need to consider where your skills lie. Could you do your job on a self-employed basis? If not, are there elements of your job that you could do yourself, on your own terms?
Skills Needed to be Self-Employed
There's a lot more to being self-employed than the core facets of your job. If you want to succeed as a self-employed person, you'll have to do everything yourself – networking, marketing, accounting, admin, the lot. You could hire others to help you, but in the early days, it'll be much more affordable to do things yourself.
Successful self-employed people are well-organised multitaskers. They're immensely self-disciplined, and they're just as adept at finding work as they are at doing work. They're capable of managing multiple working relationships with a diverse range of clients. And as they do their own taxes and finance, they're also pretty good with numbers.
Nobody said it was easy! But all of this is a small price to pay for the freedom, flexibility, and affirmation that comes with a successful self-employed career. But before you even begin, you need to think long and hard about whether this is the life for you. If you'd prefer simplicity and guaranteed security, you're probably better staying in steady employment.
Becoming Self-Employed: How to Register as Self-Employed
Before you even get any clients, you need to register as a self-employed person. You need to tell HMRC who you are and what you're doing, so that they know how much to tax you each year.
The deadline for registering as self-employed is the October 5 following the end of whichever tax year you started working for yourself. So if you start doing your self-employed work in March 2020, you'll have until 5 October 2020 to register.
Registering as self-employed is easy. You can do it all online in a matter of minutes. Just head to the Government's online registration portal. Enter your email address and follow any onscreen instructions. After a week or so, HMRC will send you a 10-digit Unique Taxpayer Reference (UTR) number by post. They'll also set up your online HMRC account, along with instructions on how to use it.
After this, it's up to you to keep detailed records of your finances – any money you make along with any expenses. Then you'll have until January 31 each year to submit a self-assessment tax return online. This can be a daunting process to begin with. But so long as you have all of your information to hand, you might be surprised at how straightforward it is to submit your tax return.
Eventually you might have to register as a sole-trader, and at some point you might consider registering as a limited company.
Head here to read our full guide to registering as self-employed.
Head here to read our guide to registering as a sole-trader or as a limited company.
Visit Jooble to check available opportunities in self-employment.
The Benefits of Being Self-Employed
Be your own boss. Do things your own way. Work whenever you want, wherever you want. Few lines of work offer this much freedom and flexibility.
Get paid to do what you're best at. You don't have to be a generalist employee anymore. You don't have to do anything you don't want to do. You can become a true specialist, and make a living doing what you love.
Any profits are yours. Because you're working for yourself, you'll only ever make money for you. You'll have overheads, and you might eventually have employees to pay. But after this, you could get much greater renumeration than you could ever get from a standard job.
There's almost limitless opportunity for growth. Start self-employed work today, and this time next year you could be the director of your own successful business, looking forward to even greater growth. Or, you could start travelling the world, as so long as you have a laptop and an internet connection, you can work from anywhere. Yes, you have to do your own taxes. But if you're doing them from a beach on the other side of the world, who's complaining?
The Downsides of Being Self-Employed
You will not be able to depend on job security. You'll only ever get paid if there's work, and you can't guarantee that there'll always be work. Plus, your clients might be forever delayed in paying invoices, or they might refuse to pay you outright. Would you be able to maintain your motivation through these lean and frustrating months?
You'll get no guaranteed pension, no sick pay, and no annual leave. And if you only ever make money when you're working, would you ever be able to enjoy your time off ever again? Or would you view every quiet day as a day you should have spent working?
It can be immensely stressful to take care of your own admin and finances. If you're not self-disciplined and self-organised, you'll find the self-employed life much more difficult than it has to be.
It can be very hard work. Yes, there's limitless opportunity to growth. Yet unless you're really lucky, you're unlikely to see any lasting success soon. If you're good at what you do, and if you keep doing it well, the rewards will come in time. But you will almost certainly have to work very hard for a very long time if you want to be a long-term success.
So Is Self-Employed Work Right for You? Other Things to Consider
Not everyone's cut out for self-employed work. But if you have the skills and you're willing to work hard, you'll find self-employed work to be profoundly rewarding.
You'll have to put up with a lot of uncertainty, but that doesn't mean that you have to do away with all safety nets. Affordable and flexible insurance will cover you against many eventualities, from personal injury to unavoidable interruption. This way, no matter what happens, you can rest assured that everything will be taken care of. With good insurance cover, you can emerge from any crisis much stronger than you were before.
We offer specialist insurance cover tailored to suit the needs of self-employed people. Our cover starts at 35p a day with no hidden fees, and you can get a free quote online in minutes.