In recent years, the UK's seen new pound coins, £5 notes £10 notes, £20 notes and £50 notes with further changes to come.
Legal Tender Deadlines
On 15 October 2017 a new 12-sided coin replaced the old pound coin. The old five pound note ceased to be legal tender on 5 May 2017. The old ten pound notes ceased to be legal tender on 1 March 2018. You can learn more about withdrawn banknotes here.
The new £20 and £50 notes are already circulating and a deadline of 30 September 2022 when the old paper notes will be withdrawn from legal tender has been set by the Bank of England. After this date, it's still possible to deposit old notes in a UK bank account and the Bank of England will continue to exchange all old paper notes.
So what can you do with these old coins and notes?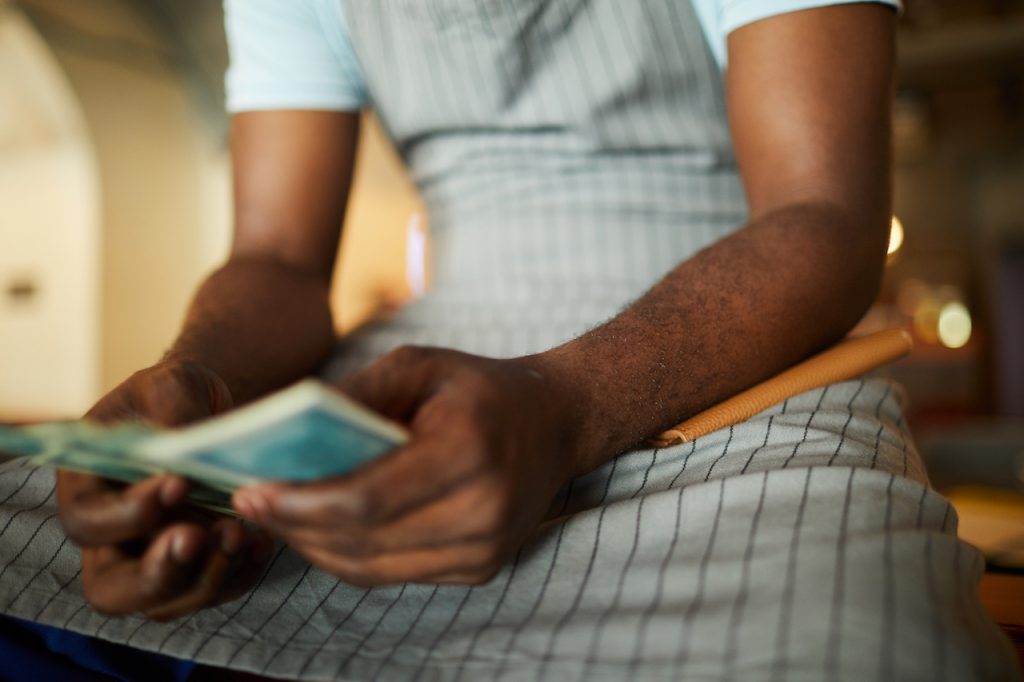 Deadline for Old £20 and £50 Notes
Polymer £20 and £50 notes are already in circulation. Old paper £20 and £50 notes are still legal tender, and the Bank of England has set a deadline of 30 September 2022 when they will be withdrawn from legal tender.
After the deadline date, you will still be able to get your old £20 and £50 notes exchanged at your bank or Post Office. And you'll certainly be able to get them exchanged at The Bank of England, using the same process we outline below.
At the time of writing, The Royal Mint does not seem to have any plans to phase out any more coins.
How to Change Old £5 and £10 Notes
The paper £5 and £10 notes are long out of circulation, having been replaced by polymer versions in the past few years.
If you've missed the deadline for old ten pound notes or old five pound notes, but you still have a few in your possession, don't worry. You might be able to pay them directly into your bank account, or else get an exchange. Your nearest Post Office might also be able to help you. Banks and Post Offices may stop providing this service eventually. But at the moment, so long as you've got two original forms of ID, you shouldn't have a problem changing your old notes.
You can also change your old ten pound notes and old five pound notes with The Bank of England. It's risky, but you can do this by post. There's a different application form depending on whether you're changing the notes as an individual or a business.
If you're a business, along with ID and a proof of address, you'll also have to provide a covering letter. This should specify your company name, your company registration number, your registered office, your full business address and your preferred payment type. Head here to get the business banknote application form.
If you'd rather not send cash by post, you can always make your exchange in person at the Bank of England's headquarters on Threadneedle Street, London. Contact the Bank of England for more information on 0203 461 5994.
The good news is that The Bank of England will honour every old note you supply, even if they're damaged.
How to Change Old Pound Coins
The Royal Mint is responsible for producing coins. While the Bank of England is happy to honour old bank notes, the Royal Mint takes no responsibility for coins that are no longer in circulation. The old pound coin deadline was 15 October 2017.
But don't worry – your bank will almost certainly let you exchange or deposit your old coins. Usually, there's no upper or lower limit on how many coins you can exchange at a time. The rules vary from bank to bank, so contact your local branch for more information.
Staying Ahead of Currency Changes
The Bank of England is flexible when it comes to accepting old notes, and you should have no trouble exchanging old notes and coins with your bank or Post Office. But if your business runs on physical currency, you might worry that currency changes will affect your cashflow.
So long as you stay ahead of changes and make any exchanges in advance, you should be fine. But for extra piece of mind, you could invest in some business interruption insurance, to cover you for any cashflow issues caused by currency changes.