Management liability insurance covers you for many of the risks that come with running and managing a business.
Some forms of liability insurance cover your responsibilities to individuals. Employer's liability insurance, for example, covers you for claims involving any on-the-job accidents and injuries your employees might experience. Public liability insurance offers similar cover, but for claims involving any members of the public who happen to be visiting your business premises.
These policies will cover you for claims that you failed to provide a safe environment either for your employees, or for members of the public. Management liability insurance, on the other hand, covers you for claims involving mismanagement, poor decisions, and other issues that take place at the highest levels of your business. So in short, it's cover for claims that you didn't act responsibly as a business.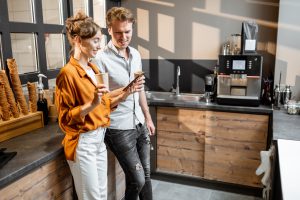 The Different Types of Management Liability Insurance
A management liability insurance policy can cover the key leaders and decision-makers in your business for their personal liabilities. It can also cover the legal entity of your business as a whole for corporate liability.
Let's take a closer look at some of the different types of cover you can get for your business, and the people who run it:
Directors and Officers Insurance – This type of management liability insurance works on an individual level. It covers your directors, officers, administrators and managers for personal liability – for claims made against them, personally. It can cover the individual legal costs and settlements in claims of negligence, errors of omission, breach of duty, breach of trust, misrepresentation, defamatory statements, and even allegations of libel and slander. Head here to learn more.
Employment Practices Liability Insurance – Employer's liability insurance covers you for claims involving on-the-job accidents and injuries. Employment practices liability insurance will cover you for other employment issues. It can cover both the company itself, and individuals within your company, for legal fees and settlements in claims involving sexual harassment, unfair dismissal, discrimination, and other issues.
Corporate Legal Liability –If an employee at any level is involved in fraudulent activities, even if they worked in an individual capacity, their actions may land the entire company in hot water. In this case, Corporate Legal Liability can cover both the employee as an individual and the business as an entity for any legal action that might result.
Do I Need Management Liability Insurance?
Running a business is inherently risky. And the bigger your business, the bigger the risks. Even the smallest of mistakes can lead to huge losses and immense problems. Meanwhile, employment law is so complex that it's no surprise that so many businesses find themselves embroiled in costly claims.
Management liability insurance can make this risk a lot easier to manage. Whether it's a poor business decision resulting in loss, or a claim of unfair dismissal from a former employee, management liability insurance can cover your legal fees and any subsequent settlements. And it can cover the key decision makers in your company for personal liability, as well as any claims made against your company as a whole.
At Tapoly, we specialise in providing businesses with affordable cover that's tailored to meet your exact needs. Get in touch to get a free quote online in minutes.
If you have any questions or would like to discuss your options when it comes to management liability insurance, contact our Tapoly team at mailto:info@tapoly.com. You can also call our helpline on +44(0)2078 460 108 or try our chat on our website.