As the UK gradually comes out of lockdown, many of us will soon be returning to work for the first time in months. If you or your employees have been on furlough for the past few months, you might be wondering what happens next.
To understand what happens after the furlough scheme ends, first you need to understand just how the furlough scheme works.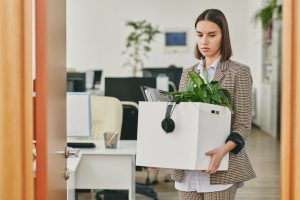 What is the Coronavirus Job Retention (Furlough) Scheme?
The official name of the furlough scheme is the Coronavirus Job Retention Scheme (CJRS). It's a move to ensure that people could avoid redundancy, and businesses could avoid insolvency, throughout the Coronavirus lockdown.
8.7 million UK workers joined the furlough scheme between March and June 2020. That's more than a quarter of the entire UK workforce. Under the scheme, employees can receive 80% of their monthly salary, with a cap of £2,500.
So essentially, since March 2020, the government has paid many peoples' salaries, and many people have received a proportion of their salary even if they haven't been able to work. But these payments aren't grants. They're loans, and from August, UK businesses are going to have to start repayments.
Many businesses are confused about the furlough scheme, and this is largely because the plans and the rules have changed sine the government initially announced the plan. So let's take a look at the most up-to-date government guidance, so you can determine what's next for your business.
When Does the Furlough Scheme End?
Since the government first announced the furlough scheme, businesses have been signing up on an as-and-when basis. They didn't all sign up on day one. More than 300,000 UK workers joined the scheme in the last week of May alone. The scheme will close to anyone who hasn't been furloughed for three weeks by 30 June.
So any business that wants to furlough any further employees will have had to start their period of furlough by no later than 10 June. They'll then have until 31 July to claim for any periods of furlough leading up to 30 June.
The Coronavirus Job Retention Furlough Scheme from 1 July 2020
On 1 July, the rules of the furlough scheme changed.
You can find a complete guide to all the new rules here. But in short:
From 1 July, any of your furloughed employees can return to work on a part-time basis. It's up to employers to decide their hours and shift patterns. Employers are also responsible for paying employee wages for any time they're in work. For the rest of the time, they'll still technically be furloughed, and employers can apply for a grant to cover the difference.
There's a cap on the maximum number of employees businesses can claim for. It cannot be any higher than the maximum number they claimed for in a previous period. So if you had 50 employees furloughed in the period up to 30 June, from 1 July you can't ever claim for more than 50 employees.
The furlough scheme is set to end completely on 31 October. From 1 August, employers will have to contribute towards the wage costs of your furloughed employees.
The government has also extended the Self-Employment Income Support Scheme. Previously, self-employed people could apply for a grant worth 80% of your annual monthly trading profits, capped at £7,500. The government paid this in a single instalment, to cover three months' worth of profits. Now those eligible for this grant can apply for a second and final grant, with a cap of £6,570.
Furlough – What's Happens Next?
If you're an employer with furloughed staff, you'll have to decide which of your furloughed employees can return to work. It's also up to you to decide precisely how many hours they work each week, and what sort of shift pattern they work.
So if you're an employee on furlough, it's up to your employer to decide what happens next. Get in touch with them for more information. If you're itching to return to work, let them know! You could even make things easier for them by letting them know what hours and days work best for you.
Coronavirus Job Retention Scheme – What's Happens After 31 October?
Unfortunately, while the furlough scheme no doubt helped many, it won't have been enough to save some businesses. Many UK workers will face redundancy once the furlough scheme draws to a close.
The government still seems to be working out just how to help people who lost their jobs while under furlough. And the lack of information may be because they're still not sure just how many people are facing redundancy.
Nonetheless, you can still find guidance about the government's insolvency scheme on their website. It features information on your rights when you're made redundant, and on the support you can apply for. Head here for more information.
Essential Support for All Businesses
One thing this crisis has made abundantly clear is just how vital it is for everyone to have a safety net. This is particularly true with self-employed people. How can you go on furlough when you run your own business? Before the government announced the Self-Employment Income Support Scheme, many self-employed people were at a loss.
That's why all self-employed people should consider insurance. It's a guarantee that, if anything ever goes wrong, insurance will have you covered, and ensure that you'll be able to continue trading.
At Tapoly, we are committed to making specialist insurance policies accessible for self-employed freelancers and contractors. Our cover starts at just 35p a day, with no hidden fees. Head here to get an online quote in just one minute.