As part of the 2022 Autumn Budget, Chancellor of the Exchequer Jeremy Hunt announced a package of Solvency II reform measures.
What is Solvency II?
Solvency II was an EU objective that UK law retained following Brexit. The law regulates the insurance industry through requiring firms to hold a certain amount of capital. Having this capital in place reduces the risk of financial collapse.
Solvency II ensures that insurers will always be able to meet their commitments to policyholders, even if they face unforeseen losses.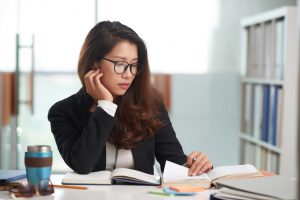 Why is Solvency II Changing?
These Solvency II reform measures are intended to "spur a vibrant, innovative and internationally competitive insurance sector", and to "support insurance firms to provide long-term capital to support growth."
Chancellor Jeremy Hunt commented that the government's decision on Solvency II will "unlock tens of billions of pounds of investment for our growth enhancing industries."
Solvency II Reforms – What's Changing?
Previously, Solvency II regulation required insurers to hold a solvency capital ratio (SCR) of at least 100%. This meant that insurers had to hold eligible assets in reserve to match the total value of what they were potentially liable to lose over the next year.
As part of the reform measures, the government will reduce the risk margin for general insurance businesses by 30%. As a result, insurers will only have to hold an SCR of 70%.
On top of this, the government announced the following:
A modified cost of capital approach for how assets are valued or rated.
New matching adjustment eligibility criteria, which will now include assets with predictable cash flows.
Additional powers for the Prudential Regulation Authority, including the ability to outline changes and adjustments to insurance firms' internal ratings.
A new mobilisation regime for insurers, which will "at least double" the premium and reserve thresholds before Solvency II comes into effect.
What Impact Will These Solvency II Reforms Have?
The idea behind these Solvency II reforms is that they will unlock millions of pounds for investment. Through reducing the amount of capital insurance firms must hold in reserve, the government hopes they will use this freed capital to invest in the UK's growth.
Many leading figures in the insurance industry have welcomed the reforms. Aviva, for example, estimate that they'll be able to invest an extra £25bn across the UK, in areas such as social housing, schools, hospitals, and green energy projects.
Though others have pointed out that insurers will only be able to take advantage of this increased flexibility if they have the right governance in skillsets in place.
Bespoke Business Insurance From Tapoly
We provide tailored insurance cover for businesses, sole traders, freelancers, contractors, and the self-employed.
We understand the advanced and ever-changing needs of modern professionals, and we specialise in covering businesses and individuals in tech, creative media, marketing, and management consultancy. We can cover you with professional indemnity insurance, public liability insurance, and whatever specialist cover you'll need to operate safely in your sector.