Almost all employees get sick from time to time. As an employer, you have a legal obligation to give employees the support they need when they feel too unwell to work.
In this post, we'll explain the legal sick pay rate, and your obligations as an employer. We'll also look at what makes a good employee sick leave policy, one that's as good for the business as it is for the staff.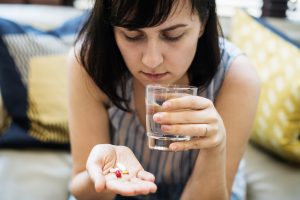 What's the Sick Pay Rate in the UK?
All of your employees are entitled to Statutory Sick Pay (SSP). The statutory sick pay rate in the UK is currently £95.85 per week. Employers are legally required to pay this statutory amount for up to 28 weeks.
To qualify for SSP:
The individual must be classed as an "employee". That is, they must be employed by your business under an employment contract.
They must earn at least £120 per week, on average.
They must have been ill, self-isolating, or shielding for at least four days in a row. This includes non-working days. So if the employee feels ill on Friday and still feels ill on Monday, they qualify for SSP even though they didn't work over the weekend.
Does an Employer Have to Pay the Sick Pay Rate?
Yes. It's against the law for an employer to refuse to pay an employee who's too ill to work. And £95.85 per week is the minimum an employee can expect to receive for their Statutory Sick Pay. You cannot pay any less. Though as we'll explore below, you can pay more, if you like.
How Long Does an Employer Have to Pay Sick Pay?
You must pay this weekly amount for up to 28 weeks. What's more, you must pay your employee the sick pay rate in the same way as you'd ordinarily pay them – on their normal payday, having made all deductions for tax, National Insurance, and so on.
Do Employees Have to Provide a Doctor's Note for Sick Pay?
According to UK law, employees must provide a doctor's note or some other proof of their notice – but only if they've been off work for more than seven days.
Other Sick Pay Rate Legal Considerations for Employers
Can you ask employees to take annual leave instead of sick leave?
No. It's illegal to force employees to take annual leave when they're eligible for sick leave.
Do part-time, causal and contract employees get sick pay?
Part-time, casual and contract employees are also eligible for the sick pay rate. To work out how much you should pay each employee based on their unique circumstances, use the government's handy SSP calculator.
What business changes affect sick pay?
Certain changes to your business may affect the amount you pay your employees on sick leave. Head here to read a full guide to the business changes that might affect payment.
How to count employee sick days
You must start paying the sick pay rate once your employee's been off for at least four consecutive days. If an employee shows up to work but leaves before the end of the day because they feel unwell, then you start counting their sick days from the following day. If an employee's spent even a minute at work on a given day, then that day does not count as a sick day.
Sick Pay Rate – Good Practice for Happier Employees!
Can you pay more than statutory sick pay?
You must pay employees at least £95.85 a week. You cannot pay them any less, but you can pay more, if you like. You might think that paying higher than the statutory sick pay rate will incentivise employees to call in sick more often.
But remember, the rules will still apply about those four consecutive days of illness, which means employees won't be able to benefit from "pulling a sicky" whenever they want. Also, paying above the statutory rate will send a strong message that you value your employees' welfare, and that you're invested in their full recovery.
What happens after 28 days of sick pay?
If an employee's off sick for more than 28 weeks, they'll no longer qualify for the statutory sick pay rate. At this point, your legal obligations end. The government site recommends that employees suffering from long-term conditions who exceed their SSP period might apply for benefits.
But again, there's no reason why you cannot continue to support sick employees beyond the statutory period. Once more, employees might take this as a sign that you truly value their wellbeing.
Do you need proof for sick pay?
Trust your employees, and respect their privacy. If an employee calls in sick, take their word for it, and don't ask for proof. Remember that you can only legally ask to see a doctor's note once they've been off sick for at least seven days. Also, never call an employee when they're off sick. This is invasive, and it might interfere with their recovery!
Take Care of Your Employees and You'll Take Care of Your Business
So to conclude, you have certain legal obligations when it comes to sick pay. But as we've discussed, if you go above and beyond the legal requirements, employees may take it as a sign that you're genuinely invested in their wellbeing.
From increased productivity to reduced staff turnover, studies show that focusing on employee wellbeing can bring a range of business benefits. And one proven means of championing employee wellbeing is to offer health insurance as an employee benefit.
At Tapoly, we specialise in affordable health insurance for small businesses. It's flexible private healthcare cover for you and your employees that'll send a strong message that you care about your staff's health and wellbeing.
Our cover could even help reduce sickness absence rates in the long-term. After all, a faster diagnosis means faster treatment, a faster recovery, and a chance to get back to work sooner, recharged, recovered, and revitalised.
Head here to learn more about our affordable health insurance policies for small businesses, and get a free quote.
If you have any questions or would like to discuss your options please contact our Tapoly team at info@tapoly.com, call our help line on +44(0)2078460108 or try our chat on our website.