We recently explored some common medical malpractice cases. Common claims involve allegations of misdiagnosis, prescription and medication mistakes, and surgical mistakes.
In this post we'll explore an idea that underpins most medical malpractice claims: Medical negligence.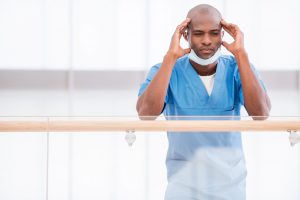 What is Medical Negligence?
Medical negligence – which some refer to as "clinical negligence" – essentially means that a healthcare worker has been in some way negligent while carrying out their services. It means they've overlooked their duty of care, and that this has directly resulted in additional illness or injury.
Types of Medical Negligence
Negligence in healthcare can lead to a range of issues, some of which can be life-threatening:
Misdiagnosis – A doctor may fail to correctly diagnose a condition. They may overlook common symptoms, or even mistake one condition for another. This can result in the wrong course of treatment, or no treatment at all.
Prescription and Medication Mistakes – A negligent doctor might prescribe the wrong medication, or prescribe medications that should not be taken together. Or a negligent pharmacist might choose the wrong medication when dispensing. The wrong medication can be ineffective. Or it can be fatal.
Surgical Mistakes – A negligent surgeon might operate on the wrong site, or they may leave surgical equipment in the patient following a procedure. Also, a negligent dentist may remove the wrong tooth.
Medical negligence claims can lead to huge payouts. For example, an Austrian surgeon was recently fined €2,700 after amputating the wrong leg of an elderly patient.
UK courts handle hundreds of medical negligence claims each year. Between 2019 and 2020, the NHS handled 15,550 medical malpractice claims. As a result, they had to pay out over £8bn in compensation.
Legal Process for Medical Negligence Claims
The NHS has an official complaints procedure. In some cases, a formal complaint can lead to a formal investigation, which will determine what exactly went wrong, and why. The NHS promises "a written response" following this investigation, which should "set out the findings and, where appropriate, provide apologies and information about what's being done as a result of your complaint."
You'll notice that there's no mention here of compensation. Which is why many victims of medical negligence bypass the official complaints process, and instead take legal action.
Patients who wish to take their medical negligence complaints to the court will usually work with a solicitor who specialises in clinical negligence cases. You'll find a full guide to how the process works on the Citizens Advice website.
Medical Malpractice Insurance
All healthcare professionals should medical malpractice insurance. This can cover you for claims involving many allegations of medical negligence, including misdiagnosis, surgical mistakes, and prescription errors.
Your employer may already have a group medical malpractice insurance policy, though this policy might not give you total cover. It may only cover you for working at certain times, or in certain places. There's also a difference between claims made and claims occurring. Your employer's policy may stop covering you if you change employers, for instance.
So for total protection, consider getting your own personal medical malpractice insurance policy, to cover any areas that your employer's policy might overlook.
If you have any questions, or you'd like to discuss your options, you can contact the Tapoly team at info@tapoly.com. You can also call our helpline on +44(0)207 846 0108, or you can use our website chat function.
Has your business been impacted by Covid?
If your business has been financially impacted by the Covid pandemic or you're just looking for up to date information, there is support available to help you.
Useful links:
Claiming financial support under the test and trace support payment scheme
General information and updates on the Covid pandemic from the Government