Like all contractors, IT contractors should get adequate professional indemnity insurance to cover them for certain professional risks.
This is a guide to professional indemnity insurance for IT contractors. Whether you're new to the world of IT consultancy, or you've just started working with bigger clients and you've realised you need insurance, this guide will tell you what sort of cover you need, and how much you need.
What is Professional Indemnity Insurance?
Professional indemnity insurance provides essential cover in case you make a mistake or a misjudgement when you're working with a client. Essentially, professional indemnity insurance covers you against claims made by a client for any financial or reputational losses they may have experienced as a result of working with you.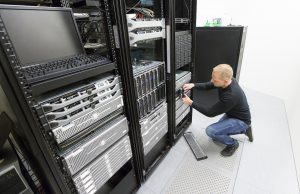 What Does Professional Indemnity Insurance Cover for IT Contractors?
Most professional indemnity insurance policies cover for claims involving negligence, dishonesty, defamation, and intellectual property infringement. It will cover your legal fees and court costs, and any compensation you may be due to pay.
If a client takes you to court and wins their case, you could be liable for paying their legal fees, along with any direct damages the client asserts you owe. You could also be liable to pay compensation for future earnings the client feels they're going to lose as a result of reputational damage.
Risks and Common Claims Against IT Consultants
Common claims for an IT consultant might include:
Negligence, such as through giving inaccurate or misleading advice, or through installing the wrong software on a client's system.
Loss of data or documents.
Broken confidentiality agreements. This is more common than you might think! All it takes is to absent-mindedly CC someone into a confidential email.
Reputational damages. For example, you might say something to one of the client's employees, customers, or suppliers that the client feels reflects badly on them.
Contract breaches. You might miss a deadline, for example, or break some other condition.
Do I Need Professional Indemnity Insurance as an IT Consultant?
Yes, you do. In fact, as your IT consultancy scales, you will most likely find that most clients refuse to work with you without adequate professional indemnity insurance in place.
Why? Because this sort of cover provides essential peace of mind for the client. They may feel they're taking a risk in working with you. But professional indemnity insurance ensures that, if the risk does not pay off, they will at least be compensated for any losses or damages.
But even if your clients do not insist that you must have cover, it's a very good idea to get a professional indemnity insurance policy regardless. As we've seen, in the event that a client makes a claim against you, you may be liable to pay a lot in damages. And even if the client's claim is unsuccessful, you will still have to pay for your own legal fees.
So while there's no legal requirement to have professional indemnity insurance in place, given how quickly legal fees could sink your business, this is one form of cover you simply cannot afford to do without.
How Much Professional Indemnity Insurance Do I Need as an IT Contractor?
There is no straightforward answer to this question, as it all depends on your personal circumstances, the nature of your consultancy work, and the size of the clients you're working with. Other factors include the project's budget, your level of responsibility in the project, and the length of the contract.
Some clients will specify the level of professional indemnity cover they require you to have in place, which might make things easier for you. But really, you should aim to get as much professional indemnity cover you can afford, so as to cover you for all possible situations. Don't get anything less than £250,000 professional indemnity cover, but the more you can get, the safer you'll be.
What is Claims Made v Claims Occurring Basis?
PI is normally offered on Claims Made basis v Claims Occurring. This means your insurer will only cover you for claims during the term of the policy. Linked to this it is common for insurers to apply a retro date.
Here's how it works. In 2022 you placed your PI with insurer A and you worked on two contracts. At your renewal, your insurance broker recommended a new insurer B as the offering was significantly improved.
During 2023 your client from 2022 makes a claim for breach of contract. As a new notification it would fall to insurer B to deal with the claim.
It's also worth being aware that some PI policies are on an aggregate basis. This means that the limit of cover you have, for example £3m, is the maximum overall amount that will be paid out across all claims. So if you have one or several claims and they go over £3m in total there would be no more cover for any further claims.
We always recommend having an indemnity policy, it's just good business sense.
At Tapoly, we specialise in providing flexible and affordable professional indemnity insurance cover for IT contractors. Get in touch for a free quote today.
If you have any questions or would like to discuss your options, please contact our Tapoly team at info@tapoly.com. You can also call our help line on +44(0)207 846 0108, or try our chat on our website.