The UK's Health & Care Professions Council (HCPC) advises that therapists should keep "full, clear and accurate" records.
In this post we'll discuss some best practice guidelines for therapists regarding record keeping. We'll explore the fundamentals – such as why you should keep records and what you should include. We'll also discuss some additional precautions you should take to safeguard yourself and your practice.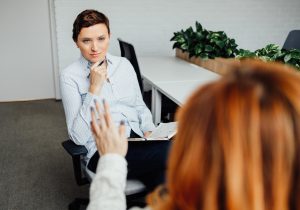 Should Therapists Keep Notes?
Good record keeping is vital for delivering safe and effective healthcare. For therapists, record keeping can:
Contribute to continuity of care. If you ever need to refer your patient to another practitioner, accurate and up-to-date notes can ensure an effective handover.
Help you stay compliant. Certain professional bodies will require you to keep records as part of your accreditation. You may also have a legal requirement to submit certain records as part of a Freedom of Information or Subject Access request.
Protect you. If you're ever investigated, or if anyone ever makes a legal claim against you, detailed records can help your case through allowing you to evidence your decision-making process.
On top of this, good record keeping is often necessary for taking out a professional indemnity insurance policy.
What Information Should Therapists Keep In Records?
The specific records you keep will vary depending on the type of therapy services you offer. But these are the essentials you should record for every patient:
Client details – Full name, date of birth, and any salient notes about the patient's lifestyle or medical history.
Consultation process – Record the date of the original consultation, along with any observations and recommendations you make.
Treatment course – A brief description of the therapy or treatment you provide in every session – including any changes or results you observe, and any aftercare instructions you provide. Also record any adverse reactions the patient might have to your therapy or treatment.
How Long Should Therapists Keep Records?
In theory, you should keep your client records indefinitely. But this might not be practical. Some insurance companies specify how long you should keep your client records. The recommendation is usually at least five years, but some policies advise that you should keep them for at least seven years.
How And Where Should You Store Therapy Client Records?
If you work as part of a shared practice, the centre you work for will most likely keep the records for you. But if you're an independent self-employed therapist, then you'll be responsible for keeping your own records.
Your records should be confidential and totally secure. If you keep your records on paper, lock them in a filing cabinet when not in use. If you keep digital records, use password protection, and make regular backups in case of data-loss. Also, try not to take any client records off-premises – whether that's on a laptop or a USB drive.
You'll also have to comply with the Data Protection Act, or the General Data Protection Regulation (GDPR). This legislation is designed to ensure that any sensitive data you keep is used fairly, lawfully, and transparently, and only for specific purposes.
As part of this, you may have to register with the Information Commissioner's Office (ICO).
What Other Precautions Should Therapists Take?
Detailed and accurate records contribute to effective therapeutic care. But they also play a vital role in keeping you, your practice, and your reputation safe.
If a patient ever feels they have suffered harm or a loss as a result of your care, they may take legal action against you. In this case, your records could play a major role in your defence. They can evidence your decision-making, for example, or highlight that the patient was aware of the risks or limitations of the service you provided.
It's for this reason that many insurers require therapists to keep records as a condition of their policy. And if you ever face investigation or legal action, insurance can offer an essential line of defence.
Medical malpractice and treatment liability insurance can cover any damages that might arise from your professional treatment, from legal fees to compensation payments. Learn more about treatment liability insurance in our essential guide.
At Tapoly, we specialise in giving therapists and counsellors tailored insurance cover at an affordable price. You won't pay for any cover you don't need, and there are no hidden fees. To see how much you might expect to pay for your treatment liability cover, get in touch for a free quote in minutes.
If you have any questions or would like to discuss your options please contact our Tapoly team at info@tapoly.com, call our helpline on +44(0)2078 460 108 or try our chat on our website.