Treatment liability insurance is essential cover for anyone who provides certain forms of treatment, including therapy, counselling, and other health, beauty and wellbeing treatments.
So whether you're a therapist, a counsellor, a hairdresser or a masseuse, treatment liability insurance will protect you against injury or damage claims that may result from your work.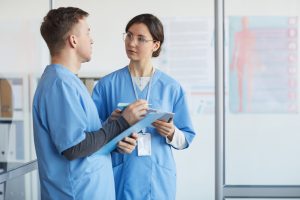 What Does Treatment Liability Insurance Cover?
Treatment liability insurance covers the sort of things that aren't covered by a standard public liability insurance policy.. Treatment liability insurance covers for injuries and damages, but it offers specific cover for damages that arise from your professional treatment.
Public liability insurance, however, will only cover any members of the public for any injuries or damages they sustain while visiting your premises.
Essentially, treatment liability insurance covers for legal fees and compensation payments that may arise if you're found to be liable for an individual's injuries, or for damage to their property.
Who Needs Treatment Liability Insurance?
The specific circumstances that treatment liability insurance can cover will depend on who you are and what you do. It is often sought by a range of professionals who offer any kind of treatment to their clients. This includes everyone from beauticians to counsellors.
Here are some examples of where a treatment liability insurance policy will offer essential protection for everyone:
Counsellors and Therapists – If the client or their family feels that your counselling or therapy has actually made them feel worse, or if they feel you've breached your confidentiality agreement, then they may make a claim against you.
Massage Therapists – You might accidentally injure a client while massaging them, or they may have an allergic reaction to a product you've used.
Barbers and Hairdressers – Treatment liability insurance will cover you if you accidentally injure a client while cutting their hair, or burn them while straightening their hair, and so on.
Beauticians – There are many ways you might accidentally injure a client while providing beauty treatment, from using the wrong product for their skin or hair, to slipping while using eyelash curlers or other delicate equipment. Treatment liability insurance will also cover you if you accidentally spill anything while visiting a client's home.
Do I Need Treatment Liability Insurance?
If you regularly provide any treatments that carry the risk of injury, then you should absolutely consider treatment liability insurance. It's not a legal requirement. However, if you don't have any insurance, should a client ever make a claim against you, you'll be liable to cover all legal fees and compensation.
This could prove ruinously expensive. But with treatment liability cover, safe in the knowledge that no matter what happens with your case you'll be able to continue trading.
Like all types of insurance, treatment liability covers for worst case scenarios. It's cover for the unthinkable, and hopefully you'll never have to use it. But we all make mistakes, and accidents happen all the time. And if there's ever a serious accident at work, you'll be very glad to have professional treatment liability.
How Much Does Treatment Liability Insurance Cost?
There's no straightforward answer to this question, as the amount you pay for your treatment liability insurance will depend entirely on what you do. Your insurer will take everything into account, including the tools you use to give your treatment, the complexity of the procedures you offer, and even the average age of your customers.
The price of your policy may also differ depending on whether you operate out of your own premises, or whether you make home visits to clients.
At Tapoly, we specialise in giving all types of professionals tailored insurance cover at an affordable price. You won't pay for any cover you don't need, and there are no hidden fees. To see how much you might expect to pay for your treatment liability cover, get in touch for a free quote in minutes.
If you have any questions or would like to discuss your options please contact our Tapoly team at info@tapoly.com, call our helpline on +44(0)2078 460 108 or try our chat on our website.