Do you know your ERN Number? Do you even know what an ERN is?
If you run a business that employs staff, or if you use subcontractors for construction work, you need to know your ERN. This is your essential guide to what this is, how to find it, and what happens if you lose yours.
What is an ERN?
ERN stands for Employer Reference Number. Another name for it is the employer PAYE (pay as you earn) reference. It's a unique combination of letters and numbers that HMRC uses to identify your business when calculating tax for your employees.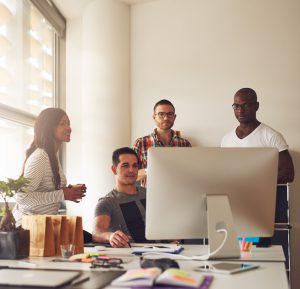 What does an ERN look like?
It's a combination of a three-digit HMRC number combined with a unique reference number for your business, separated by a slash (/).
So it will look something like this:
987/X654321
Why Do I Need an ERN?
If you employ staff or contractors, even on a temporary basis, then they'll have to pay tax on their salaries. For almost all employees, this will be PAYE tax – or "pay as you earn".
If your employees pay PAYE tax, then at the end of each year your business will have to complete a PAYE return. This will tell HMRC how much you paid each member of staff, and how much they paid in tax and National Insurance contributions.
If you don't include your ERN as part of your PAYE return, then HMRC will reject your return. This will cause delays, which could leave your business vulnerable to fines, or even a costly tax investigation.
Your employees might also ask to know your ERN. They'll need it if they ever apply for tax credits, Universal Credit, student loans, or other arrangements. This is why it's good practice to include your ERN on your payslips.
How Do I Get an ERN?
As soon as you hire your first member of staff or your first contractor, you must register as an employer with HMRC. You need to do this before your employees' or contractors' first payday. It can take around five working days to get registered, so it's important that you do this sooner rather than later.
You'll get your ERN after you register as an employer with HMRC.
If you're a self-employed freelancer or contractor, you don't usually have to register as an employer unless you start hiring additional staff. However, if you effectively employ yourself, then you will have to register. For example, some self-employed business owners appoint themselves as director of a limited company. In this case, you'd have to register as your own employer. Head here for more information.
What If I've Lost My ERN?
If you've registered as an employer with HMRC, you should have no difficulty locating your ERN. It'll be on any letters or emails from HMRC concerning PAYE tax. You'll also find it on employee P45 and P60 forms.
So if you truly can't find your ERN, it might mean that you haven't yet registered as an employer with HMRC. And if this is the case, then you need to register as soon as possible.
Head here to register as an employer with HMRC.
Is Anyone Exempt from PAYE and ERNs?
Yes, some businesses and employees are exempt from PAYE. If this is the case, you don't have to register for PAYE, so your business may not have an ERN. If you're based on the Isle of Man or any of the Channel Islands, then you don't have to register for PAYE. You're also exempt from registering if your employees:
Are registered self-employed, or are paid by an external agency.
Earn less than £118 per week.
Are unpaid volunteers.
Find out more about PAYE exemption.
Protect Yourself as an Employer
Regardless of whether your or your employees qualify for PAYE, there are still some things you should do to safeguard your business from the moment you start hiring additional staff or contractors.
The most important thing is to get yourself covered with Employer's Liability Insurance. This will cover compensation costs and legal fees if any current or former employees makes a claim against you for injuries they sustained while on the job.
There's a legal obligation for all companies that employ UK staff to have employer's liability insurance. At Tapoly, we offer comprehensive employer's liability insurance as part of our bespoke business insurance packages. Head here for more information, and to get a quote in minutes.