If you want to attract and retain the top talent your business needs to succeed, then you'll have to offer a genuinely enticing employee benefits package.
But not all employee benefits are equal. Some may look good on paper, but not so much in practice. Will a pool table in the staffroom, for instance, really make a positive difference to the employee experience? Also, employees tend to value some benefits more than others. So do your research and take the time to craft an employee benefit package that truly appeals to your staff.
Here are some popular employee benefit options that have proven to be popular among UK workers.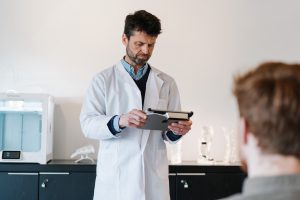 Generous Parental Leave for Both Parents
UK employees are legal entitles to take up to 18 weeks' parental leave for each child or adopted child. Statutory parental leave is unpaid, yet parents can also apply for shared parental leave and pay. But as an employer, you can be as generous as you like.
Offer a period of paid parental leave to both parents as a standard employee benefit, and you can expect to see a range of benefits. Apart from anything else, you'll demonstrate you're a progressive, equal opportunities employer, which will help with both recruitment and reputation.
Childcare Support
Full-time workers struggle with childcare, and official government childcare schemes tend to be severely limited in the support they provide. So why not lend a hand yourself?
Whether it's through providing onsite nursery or childcare facilities, or through offering childcare vouchers, childcare support as an employee benefit can be truly life-changing. Once again, it shows that you're a progressive, supportive, equal-opportunities employer. But on top of this, take care of childcare and your full-time employees will have one less thing to worry about. They'll be less stressed, and better equipped to focus on their work.
All of this can lead to overall happier employees, and studies show that happy employees can be around 12% more productive.
Training and Development
According to CIPD figures, 44% of UK employees claim that their job fails to offer satisfying prospects for career development. If you want your business to grow, you've got to let your people grow too. And a good way to help your people grow is through offering training, development and education opportunities as an employee benefit.
So pay for staff to attend seminars and events. Let everyone know that, if there's any course they want to take, or even any book they want to read, you'll be happy to give them the time and resources they need to learn.
Nobody wants to feel like they're stuck in a dead-end job. Create a culture that values learning and development, and you could see a boost in employee motivation and staff retention.
Flexible Working as a Benefit
You've probably heard of the work/life balance. Employees with a good work/life balance tend to be calm, collected, motivated, and productive. On the other hand, employees with a poor work/life balance can be stressed, unhappy, and a lot less likely to do their work to the best of their abilities.
Your employee benefits package can make it easier for your employees to get a work/life balance that works best for them. In short, a flexible working policy lets employees work on their terms. Rather than a rigid 9-5, employees might prefer to work longer hours one day and shorter hours another day. They might want to work from home, or remotely from some other location. So long as they get the work done, it shouldn't matter where they do it or when they do it!
Indeed, studies show that UK employees might not simply appreciate flexible working as an employee benefit. They're increasingly demanding it. One recent study found that 92% of millennials identify flexibility as one of their top priorities when job hunting.
Private Healthcare as an Employee Benefit
For small businesses, private healthcare insurance provides your employees with access to numerous private healthcare services.
The potential business benefits of a private healthcare policy are extensive. It demonstrates that you genuinely value your people, which is the sort of thing that might also make you stand out from your competitors.
Also, around 141.4 million working days are lost to injury or sickness in the UK each year. But private healthcare insurance could help reduce the number of sick days your employees take. Access to diagnostic services can mean that employees get help long before conditions become serious problems. Meanwhile, fast-access to services mean they can get necessary treatment and return to work as soon as possible.
Of all the employee benefits that you might offer, private healthcare is among the most-valued by UK employees. One study found that 48% of employees rank private health insurance as one of the most valued of all employee benefits.
So if you want to attract and retain a health, happy, loyal and productive workforce that'll secure your business's long-term success, it might be time to consider offering private healthcare as an employee benefit.