If you run an electrical or software engineering business or work as a freelancer in any field of engineering it's likely that any contract that you tender for will require you to have engineering insurance in place. This will need to cover the work you do and the equipment you use.
Here we take a look at what insurance for engineers covers and why it's important that you buy insurance tailored to your profession.
How does insurance for engineers differ from other business insurance?
When you are looking for insurance it's important that you buy insurance specific to engineers as the risks you face during the course of your work are different to other professions. If you just buy a generic business insurance policy, there's a strong chance you won't be fully protected and any claim you make could be rejected.
Engineering insurance will protect you in your work while constructing and operating specialist equipment and machinery, designing systems and working with computer software and hardware. It can be tailored to the industry and the type of work you undertake, whether that's in the power and energy industry, biomedical or signal processing – just make sure you specify exactly what you do when you're getting your insurance quote.
Without the right insurance, some of the contracts and projects you work on could be deemed to be too risky to get off the ground.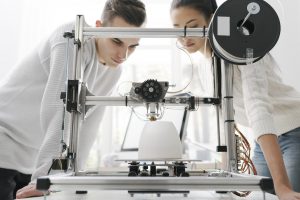 What does engineering insurance cover?
Traditionally, engineering insurance was focused on covering large machinery and plant used in the manufacturing and construction industries. The first insurance designed specifically for engineers covered the work engineers performed inspecting machinery and plant.
This was driven by concerns around health and safety. Dangerous machines caused accidents and operatives were often hurt and even killed. Making engineers or a "competent person" responsible for inspecting machinery identified the risks associated with different types of machinery and helped to prevent accidents from occurring.
Nowadays, cover has been extended to cover inspected and non-inspected machines and equipment. The types of machinery and equipment that can be covered has become more varied too, ranging from:
Power plant
boilers
transformers
generators
turbines
process machinery
paper-making machines and printing machines
Computers, mainframes and software systems
Engineer insurance also covers business interruption, machinery movement, plant hired in or out and deterioration of stock.
Protecting the electrical equipment and machinery you own
Engineers insurance will cover all the electrical equipment and machinery you use in your work. You can either choose a sum insured to reflect the value of your machinery or you can opt to replace it on an "as new" basis. However, "as new" is not usually available as an option once your equipment goes beyond a certain age or if it's kept and used outside.
Your engineer insurance will cover equipment away from your business premises and you don't usually have to itemise individual items of equipment. You should also be covered for any specialist equipment you need to hire for a specific contract you are working on.
Cover can be provided for:
Loss or theft
Breakdown
Extraneous accidental damage
Sudden and unforeseen damage.
Business Interruption Insurance
As part of your Engineer Insurance you may have Business Interruption Insurance (also sometimes referred to as Contingency) included. This protects you if your equipment develops a fault causing a breakdown or explosion. If this happens you may have to stop working for a period of time while it's fixed. Your Business Interruption Insurance would provide financial recompense to cover loss of profits or increased costs of working should such an incident occur.
Erection or engineering all risks (EAR)
EAR covers work where you are contracted to install and test machinery. This can range from siting and start up for a single machine or piece of equipment assembled in advance at the manufacturer's factory to the creation of a multi-million pound production line in a car plant.
The key risk you face is often breakdown during the testing phase.
Professional Indemnity Insurance
It's a mandatory requirement for engineers to hold Professional Indemnity insurance (also sometimes referred to as Errors and Omissions insurance). This protects you if you make a mistake during the course of your work. It could be that you inadvertently give bad advice, provide inadequate services or deliver poor designs. Professional Indemnity covers you for anything that results in a financial loss for your client. It will also cover the cost of your legal defence and any financial recompense for your client.
Professional Indemnity cover can include:
Professional negligence (if you make a mistake during the course of your work for a client)
Loss of money or goods
Loss of data or documents
Defamation or libel
Unintentional breach of confidentiality or copyright
Public Liability Insurance
Public Liability Insurance will cover you if someone hurts themselves while on your premises. It will also pay out if you accidentally damage something belonging to a client, either while it's on your premises or theirs.
Buildings and Contents Insurance
Just as you would protect your home and its contents with insurance, so you should insure your office (if you have one) and its contents. Contents insurance will cover all the equipment you use for work, including portable devices that you use away from your own business premises.
Insurance for electrical engineers you can trust
Tapoly provides electrical, software and other engineers with insurance tailored to their needs, and IEEE members can get a discount. You can be reassured that we understand the work you do and the specific risks you face. Get in touch today to discuss your own insurance requirements. You can call our team on 020 7846 0108 or send us an email at info@tapoly.com.