Unless you work in it, the world of insurance can seem confusing and complex. This is particularly true when it comes to business insurance. The names given to different products isn't always clear and it's not immediately apparent what protection they have been designed to provide.
For those businesses in the UK that trade with the US it can be even trickier. It's likely that a customer in the US will specify in the contract the particular types of insurance they want their UK supplier to hold. But with different product names and insurance terminology, deciphering their requirements is not necessarily a straightforward task.
That's where we hope to help. Here we look at the main types of business insurance available in the UK and some of the different names given to them in the US.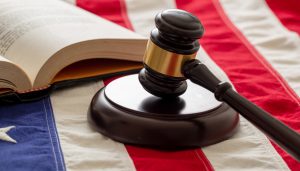 UK Insurance Product Names and their US Equivalents
Public Liability Insurance
Public Liability insurance covers you if a customer or member of the public is injured while they are on your premises. It also protects you if you damage their property or belongings while visiting them.
US Equivalent: (Comprehensive) General Liability.
Product Liability Insurance
Product Liability protects product manufacturers, distributors and sellers against defective products which cause personal injury or damage.
US Equivalent: It is also called Product Liability insurance in the States or is sometimes referred to as Completed Operations Liability.
Employer's Liability Insurance
Employer's Liability (EL) insurance protects your employees if they are injured at work. If you employ people it is a legal requirement to have EL insurance in place.
US Equivalent: Worker's Compensation.
Professional Indemnity Insurance
Professional Indemnity insurance pays for your legal defence and any compensation costs if it's found that a customer has suffered financial loss as a result of bad advice, designs or services provided by you.
US Equivalent: (Professional) Errors & Omissions Liability. It's worth mentioning it is not Protection & Indemnity (P&I) insurance, which is a form of marine legal liability insurance.
Legal Expenses Insurance
Legal Expenses insurance covers the legal costs for your business of any disputes with customers or suppliers, provided you haven't acted illegally.
US Equivalent: Legal Protection Insurance, Business/Commercial Legal Insurance.
Employment Practices Liability Insurance
Employment Practices Liability insurance protects employers in the event of a current or former employee claiming wrongful termination, discrimination or sexual harassment. This is often covered within a Legal Expenses policy.
US Equivalent: It is also called Employment Practices Liability insurance in the States.
Directors & Officers Insurance
Directors & Officers insurance protects you if it's alleged that you've committed a wrongful act while carrying out director duties for your business.
US Equivalent: Directors & Officers Liability
Business Interruption Insurance
Business Interruption insurance covers your loss of income if your business can't trade because of an insured disaster, such as a fire or flood.
US Equivalent: It is also called Business Interruption insurance in the States.
Cyber Insurance
Cyber insurance protects your business online. If your IT systems are hacked or you suffer a data breach, cyber insurance will cover the cost of resolving the issue and getting you back up and running again.
US Equivalent: It is also called Cyber insurance but is also sometimes referred to as Internet Liability Insurance.
Personal Accident Insurance
Personal Accident insurance pays financial compensation if you are accidentally injured and unable to work as a result.
US Equivalent: Accident insurance
Contents Insurance
Contents insurance covers the contents of your office and your business equipment. If they are damaged or stolen, contents insurance covers the cost of replacing them.
US Equivalent: Commercial Property Insurance
Buildings Insurance
Buildings insurance covers the rebuild and repair costs of your office premises if they are damaged by an insured event, such as a flood or fire.
US Equivalent: Premises/Property Insurance, Commercial Property Insurance
Car Insurance
If you use your own car for business purposes, you should make sure your private car policy includes a business extension. Car insurance pays out if your car is stolen, vandalised or damaged. If you are involved in a road traffic accident it covers the cost of repairing your vehicle and those of any third parties.
US Equivalent: Auto Insurance
Commercial Vehicle Insurance
If your business owns cars, vans or other commercial vehicles, you will need Commercial Vehicle insurance. Like Car insurance, this protects you if one of your commercial vehicles is stolen, damaged or involved in an accident.
US Equivalent; Business or Commercial Auto Insurance.
Business Insurance
Business Insurance is the umbrella term used to describe all the different types of insurance that a business might need. There are numerous business insurance products available that package the different insurances into one product.
US Equivalent: Commonly called Business Owners Policy (BOP) but can also be referred to as Commercial Package insurance.
Business Travel Insurance
Business Travel Insurance covers you if you lose or damage any personal belongings or business equipment, such as a laptop while you are travelling. It also covers medical expenses if you fall ill while you are abroad. And it protects you if your trip is cancelled or has to be curtailed.
US Equivalent: It is called Travel Insurance in the States.
Medical Malpractice
Similar to Professional Indemnity insurance, Medical Malpractice insurance is designed specifically for medical professionals. It provides protection if a patient is hurt as a result of the care given by the medical professional.
US Equivalent: It either goes by the same name or is referred to as Medical Professional Liability.
If you want to check other US business insurance terminology, the National Association of Insurance Commissioners (NAIC) in the States has a very comprehensive Glossary of Terms on their website.
Insurance from Tapoly
If you run a business and need insurance, why not get a quote from Tapoly? We provide business insurance tailored to your requirements.
If you can't find what you need or need help to choose your cover, contact us at info@tapoly.com or call 020 7846 0108.