On 15 January 2021, the Supreme Court ruled that small businesses affected by the Coronavirus pandemic should have their claims paid for Business Interruption insurance.
The judgment was based on a test case brought before the Supreme Court by the Financial Conduct Authority (FCA), who authorise and regulate the insurance industry.
The FCA were using the test case to challenge insurers who were refusing to pay Business Interruption claims. The insurers' decision was based on some complex issues, which we wrote about in some detail last year when we looked at whether Business Interruption insurance covers claims arising from COVID-19.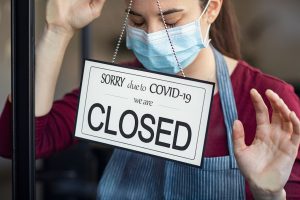 Which businesses will get Business Interruption pay outs?
Those businesses which bought an unspecified disease extension as part of their Business Interruption insurance will now be contacted by their insurers to start the claims settlement process.
It's estimated that around 700 policies with 60 different insurers could be affected by the Supreme Court's decision. As many as 370,000 policyholders are likely to be impacted by the result. The insurance industry is expected to pay out £1.8 billion in COVID-related claims across a range of insurance products, including Business Interruption insurance.
What happens now?
The pandemic and the FCA test case have highlighted the lack of trust and confidence in the insurance market. There is a fundamental need for insurance providers to be clearer about what their products do and don't cover so that customers can be confident they are protecting the risks they face.
The FCA are now urging insurance companies to move quickly to settle claims and make interim payments where possible.
For more information read the Supreme Court judgment and summary press release. The FCA have also published a press release.