You've been called up for jury service. If you're self-employed, a freelancer or a contractor, jury service can be a problem. You'll lose money for any days you don't work. If you're called for jury service, it could significantly affect your income.
This post is all about your options as a freelancer or contractor should you get summoned for jury service. We'll cover what jury service is, what your duties are if you get summoned, and whether it's possible to refuse jury service.
What is Jury Service?
Anyone aged 18 or over can be called for jury service. It means serving on a jury during a trial, and helping that jury reach a consensus on whether the defendant is guilty or not-guilty.
If you're called to jury service, you'll receive a summons in the post. You must reply to this summons within seven days. You can either do this online, or by post.
Your service will always be in a court that's as close as possible to your home address. Jury service is unpaid, but you can claim for expenses, including food and travel. It's also possible to claim for loss of earnings, as some employers refuse to pay their employees during their jury service. Head here for more information about what you can claim.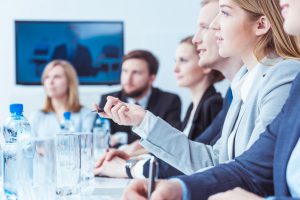 How Long Does Jury Service Last?
There's no single answer to this question. Your jury service will last for as long as the case you're covering. This could be days, weeks, or months. You might even have to cover multiple trials for the duration of your jury service.
To give you an idea of how long some trials can last, the Government's website lists lost-income rates you can claim for up to 201 days.
The hours you do for each day of your jury duty will once again depend on the case. You may have to do a morning session or an afternoon session. Or you may have to do a full day. You could even be required to stay overnight – in which case the court will arrange for accommodation.
If you're a freelancer or a contractor, you may still be able to work some jobs around your jury service. It depends on what you do and how you operate. But really, you should consider jury service to be a full-time job for as long as you're required to do it.
Yes, you can claim expenses. But let's assume that most court cases last between 11 and 200 days. Even if you're only required to be at court for less than four hours a day, you're still only allowed to claim a maximum amount of £64.95 a day. That's probably considerably less than you'd make outside of jury service.
What happens if you get a summons and you're worried about loss of income? Is it possible to refuse jury service?
Refusing Jury Service
The most important thing to remember is that you can't simply ignore your summons. If you don't reply within seven days, or if you don't show up for your jury service, you could get a fine of up to £1,000.
You can't refuse your jury service outright. You can only "defer" it, and you can only do this once. If you've previously refused jury service, you cannot do it again.
The Government's website lists some examples of when you might be able to defer your jury service. You may be able to defer if you're having an operation, if you've already booked a holiday, or if your employer won't give you time off work.
You'll notice it doesn't say anything about freelancers or contractors. But you can still make your case. Write to the Jury Central Summoning Bureau and explain that your jury service will seriously affect your livelihood, either through loss of income or loss of business opportunities. Provide all the evidence you can. This could be a purchase order confirming that you have a job in the coming weeks that can't be put off.
And remember, you're not refusing jury service. You're just deferring it. This means you'll also have to list the dates when you know you'll be available in the next 12 months.
You can either email your details to jurysummoning@justice.gov.uk, you can telephone 0300 456 1024, or you can post your appeal to:
Jury Central Summoning Bureau
Phoenix House
Rushton Avenue
Bradford
BD3 7BH
What If I'm Not Allowed to Defer My Jury Service?
Then you'll have to do it!
We've already covered how you can apply for certain expenses, including loss of income. But if you're really worried about how jury duty will affect your business, consider making an insurance claim.
The Government's website suggests talking to a jury officer for information about making a claim. But why not go in prepared?
We offer specialist insurance policies for freelancers and contractors from as little as 35p a day. Our policies can cover you for things like business interruption and loss of income. If you ever get a jury summons, you'll be able to do your duty without worrying about your business operations. Head here for more information.